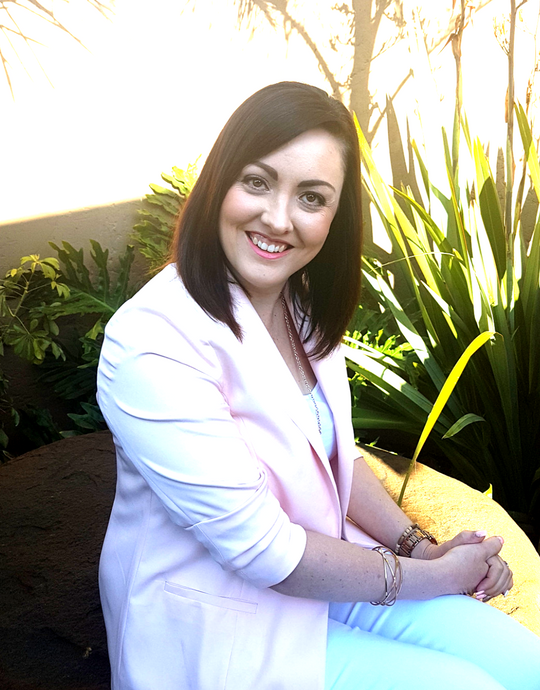 ---
Read More
From a young age, Ciska developed a passion for serving and helping people. She graduated from the Technological University of Free State in 2003 with a National Diploma in Hospitality Management. During her time spent in the hospitality industry, she was inspired by her growing desire to equip individuals from various walks of life for their future careers and for life by helping them find their own personal style inside and out. In 2013 she qualified as a Professional Image Consultant through SA Image Academy.

Ciska established Ultimate Image in 2014 with the focus of equipping and encouraging individuals for their future and walking in their true purpose as intended by our Heavenly Father. At Ultimate Image we help you "Become the Ultimate You".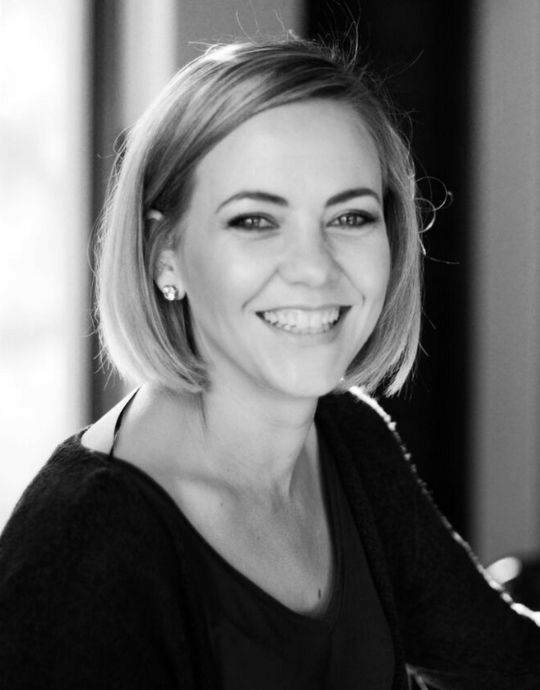 ---
Read More
With a background in the fashion and wedding industry, Frelette, a qualified fashion designer and image consultant form Frelette Image and style consultant, understands the Power of Style.

Frelette image consultant, based in the northern suburbs of Johannesburg, is dedicated to assisting her clients in developing the confidence they desire to understand their authentic body shape and personal style.

Contact Frelette for a one-on-one consultation or get a group of friends together for a shape, style and colour consultation.

Frelette Image and style consultant together with the help of the new APPearance Specialist will set the foundation for astonishing personal style and a future wardrobe that will boost your confidence and fit and flatter your body shape.
---
Read More
Our story began in 2007. As twin sisters who both shared the passion for beauty in all shapes and forms, we studied consumer science - clothing retail management and completed our Masters in Entrepreneurship at the University of Pretoria.

With a creative mother who always loved clothing, makeup, and style, we started our business as make-up artists and worked with photographer, Kevin Mark Pass, who showed us the ins and outs of photographing makeup.

Over the years, we have explored opportunities in the model, makeup, and hair styling industry. We have a passion for entrepreneurship as well as small- business development, due to having worked as learning and development consultants, focusing on the development of young entrepreneurs.

As a qualified image consulting company (trained by the SA Image Academy), we aim to offer a unique all-in-one package to every client. Twin Lifestyle is about finding your personal style, embracing your inner beauty, and empowering your true image by bringing life to your style and style to your life.

We have a passion to be creative and to make a person feel beautiful and worthy. We can help you make the right choices about your appearance, wardrobe, style and help you rediscover your look and make it part of your lifestyle.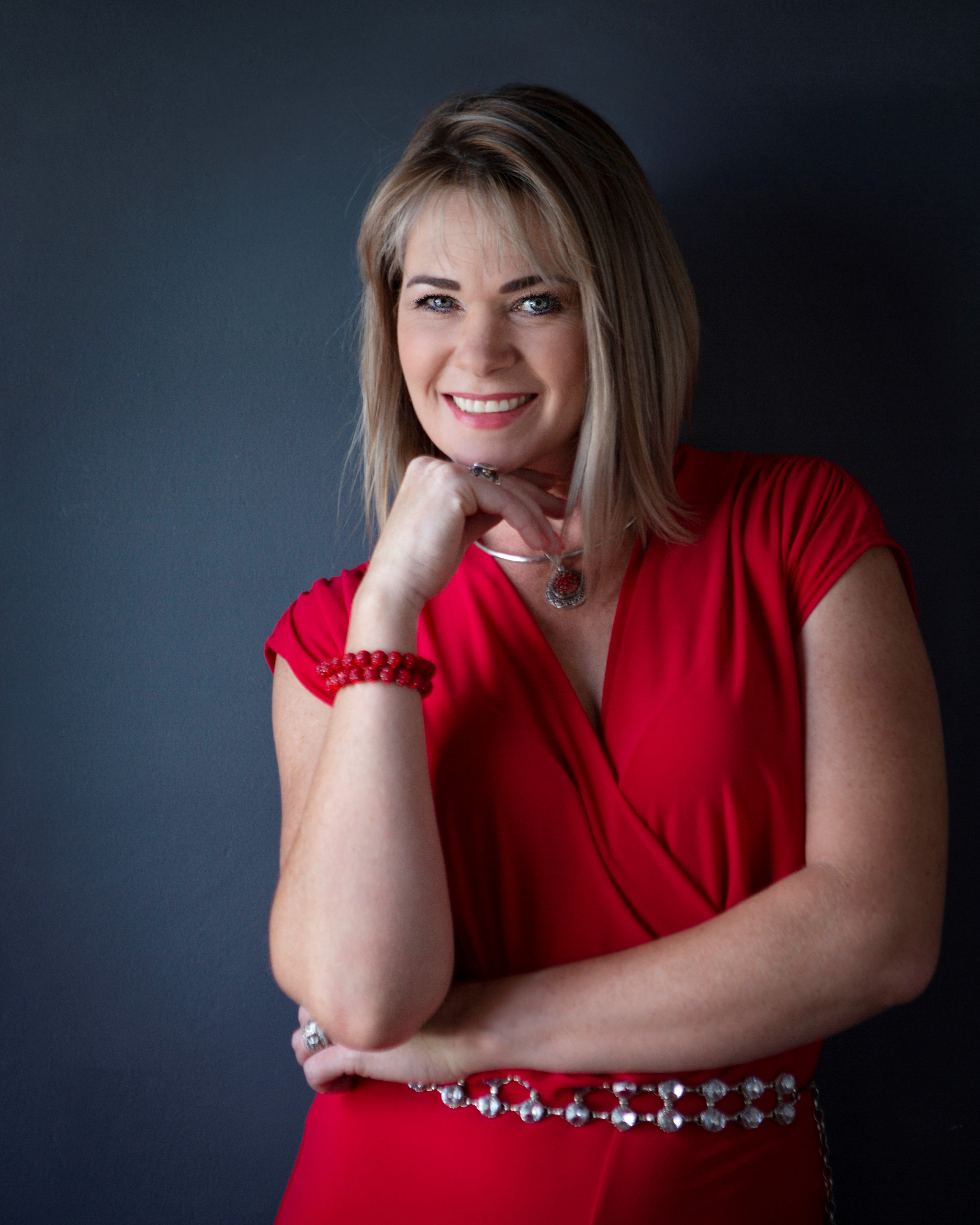 ---
Read More
Awaken beauty is a seed within ourselves that needs to be born. Sometimes that seed gets hurt during our growing up years and we do not know how to get that seed to start to bloom into a beautiful flower. So many women and men are struggling to see the beauty from within and to KNOW how to live that beauty and purpose from the inside out. So many live with masks on their faces just to survive. Others blatantly live behind a wall of pain, living in jail and don't know how to free themselves. Awaken Beauty gives an opportunity for a new birth that gives potential. A potential to live in your God-given purpose. It gives hope for tomorrow for the eternal and present. The way you look on the outside has a definite bearing on how you feel and see yourself on the inside.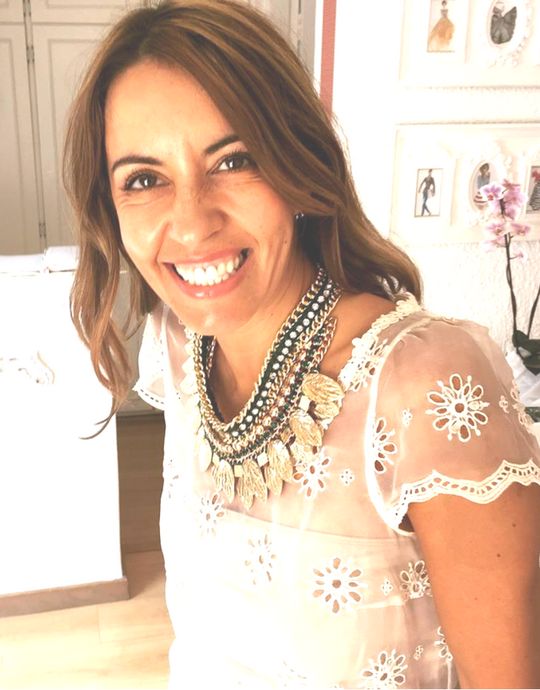 ---
Read More
A mother of two awesome young ladies, who were raised and bred in Portugal, we came back to SA to plug into the excitement of this rainbow nation. We've been blessed and have been able to open a hair and beauty salon in Bedfordview. I have been doing image consulting for 3 years and have recently, proudly qualified with the SA Image Academy. I have never worked a day, since because this is a passion, not a job.

My personal style is based on my mood but it usually incorporates an elegant, timeless and expressive feel. I have so much fun with fashion, now that I know the rules (and how to break them), that it honestly feels as though the world is my stage from where I get to play every day!

My aim is to positively influence as many people as I can with my passion.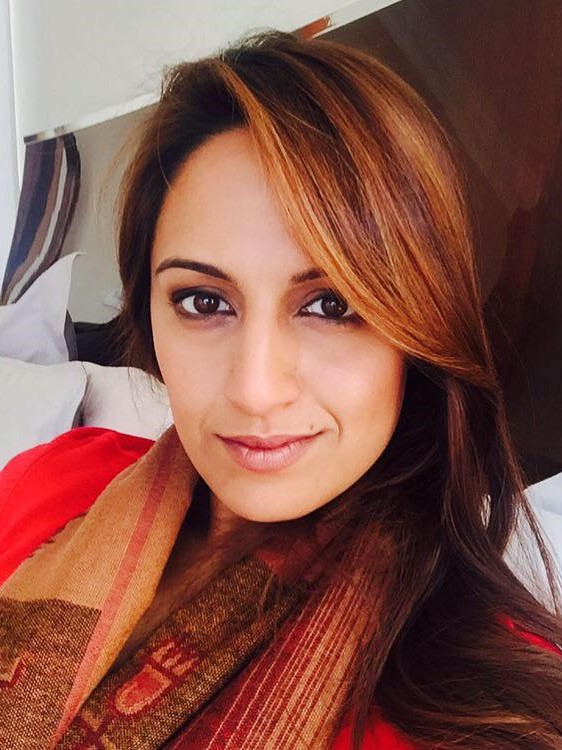 ---
Read More
Imche Spies is a fully trained and certified Image Consultant, a qualified Make-up Artist and Personal Shopper for both men and women. With her passion for people, fashion, colour, makeup and clothing, she can transform you into the best version of YOU. That said, she combined all of these as an Image & Style Consultant.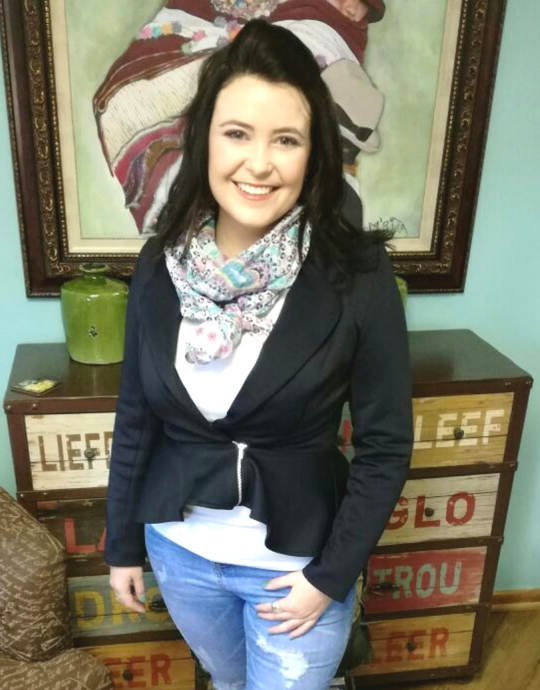 ---
Read More
Marné Brits' passion for style and fashion finds its home in Image Reflections, a company that not only helps you look your best but more importantly, be the best version of yourself.

Marné believes that beauty and style are firmly rooted in the idea of embracing yourself at all levels, whether it is a sparkly night on the town, or stylish comfort to face every day. "Pretty is what you are, beauty is what you do."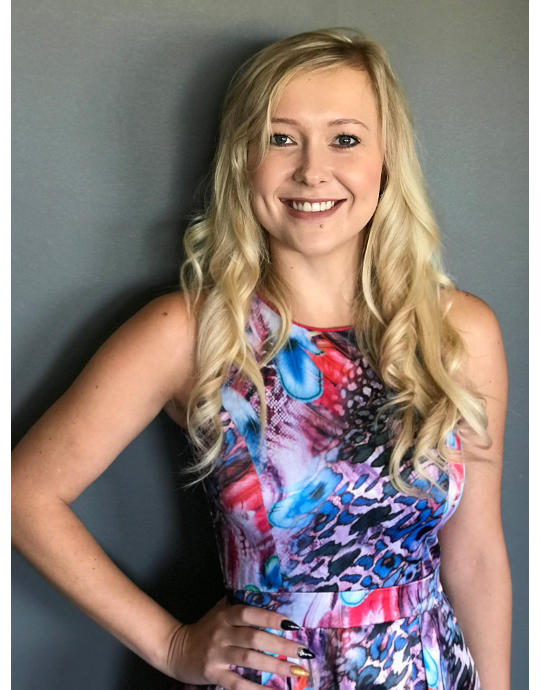 ---
Read More
Rene Maree is a freelance fashion stylist and image consultant specialising in full makeovers, one-on-one consultations, wardrobes, and personal shopping.

Rene is a qualified hairdresser, fashion editor, and stylist, graduating from the renowned Tina Scholtz Academy in Potchefstroom.

Counseling abused and victimised women, participating in various outreaches, she is an active figure in her community, raising awareness that helps struggling women to overcome adversity, persecution, and most importantly building self-belief.

With a strong client base, including local celebrities, in the Gauteng region. Rene has quickly established herself as a rising talent within the local community.

With a passion for fashion and beauty, she strives to build a lasting relationship with her clients, raising their profile within fashion with specifics to their personal style, thus giving a personalised touch to everyone she works with.

"What you wear can largely govern your feelings and your emotions, and how you look influences the way people regard you. So fashion plays an important role on both the practical level and the aesthetic level." Rei Kawakubo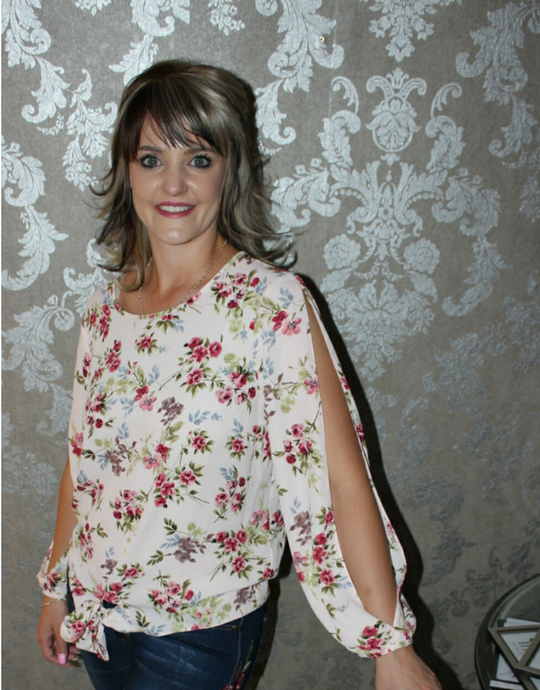 ---
Read More
I qualified as an image consultant in May 2017 and since then have been very busy building my own image consultancy business. I am loving every second of my new career journey because I get to work with women and motivate them to believe in themselves again. I try and inspire them to see that they are beautiful on the inside as well as the outside, it gives me such great pleasure to help women realise that they are worthy and should feel worthy.

Since becoming an image consultant, it has made me so happy to see how, by changing the way you see yourself and others, you can be an inspiration to women that need to be uplifted in life. Small changes can lead to big achievements. The best thing about my job is to make women feel that they can go out and live life to the fullest, I love to motivate and challenge them to go and change the way they look at themselves and to dress with confidence. All women are beautiful, they must just believe it and speak it over themselves.

I always tell my clients that the way you represent yourself is your business card to the world and by looking and feeling good it gives them the self- confidence to go out and show people that they are beautiful.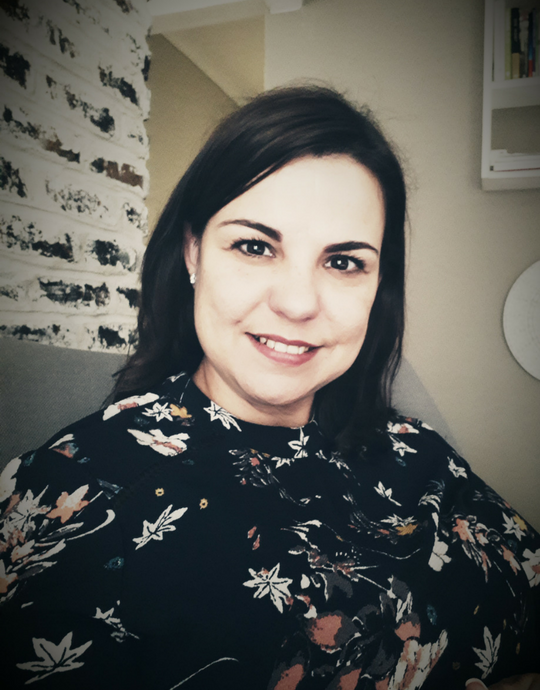 ---
Read More
Since I can remember, I have had a love and a passion for women! Motivating, empowering and inspiring them, brings absolute joy to my heart!

When I started as an image consultant I had to pick a name…I read this awesome book, 'Becoming Myself', that shaped me as a woman in many wonderful ways.

I had to look no further as this was the message I wanted to get out there. To become a secured, fulfilled and beautiful woman, I need to become Myself. This is a transformation process that includes shaping our inner as well as outer beauty.

Helping women journey through this transformation process gives me purpose and fulfillment.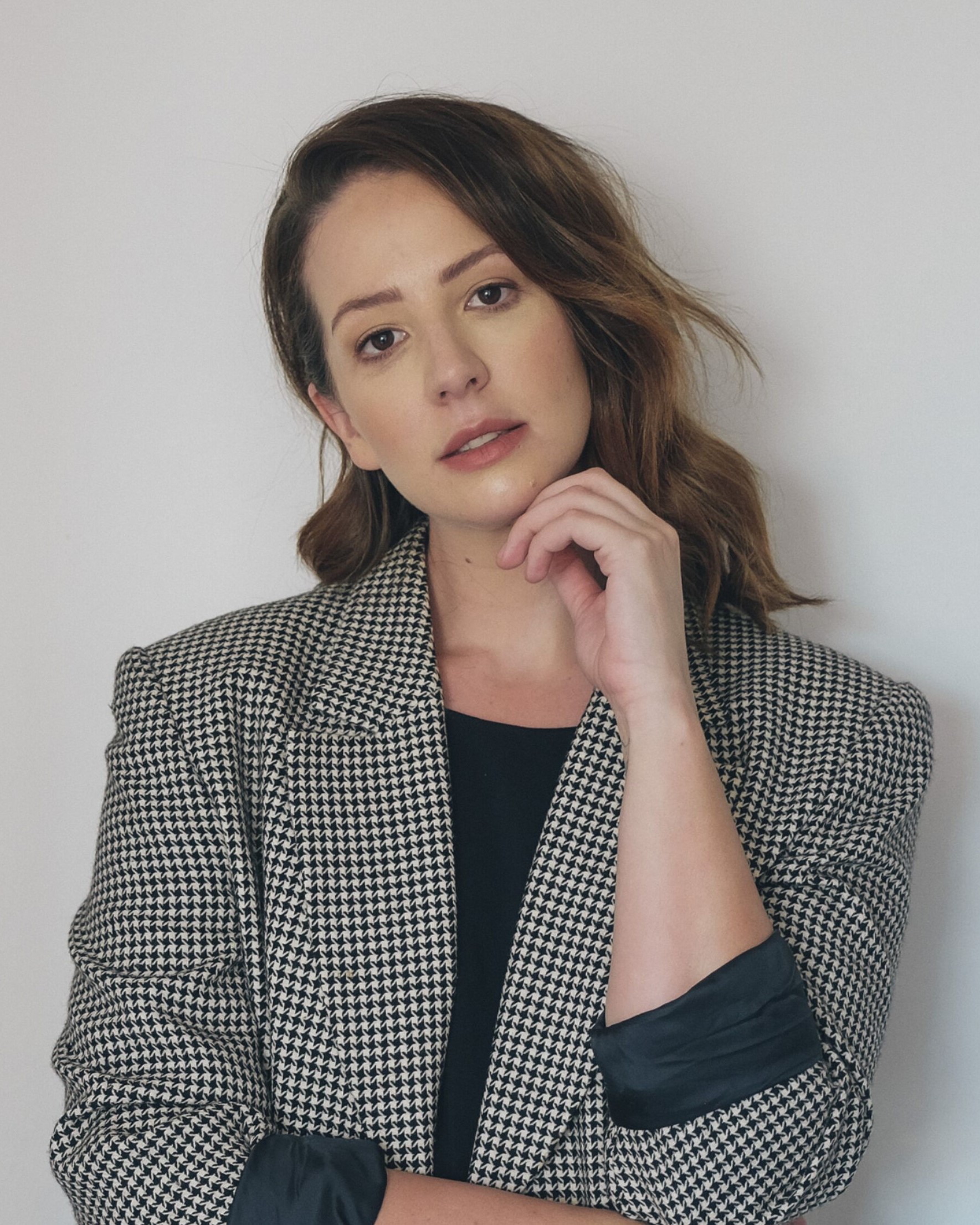 ---
Read More
Multidimensional in her talents, Nicole is the founder and CEO of Nicole Vogel Inc. Founded in 2015, she specialises in image consulting and design.

With a background in art, BA Fashion from LISOF, and being an accredited member of the PIAA and South African Image Company, Nicole realises that outer-image is as important as inner-image, and through the development and understanding of a person's outer-image, their inner identity can be ignited and transformed.

Nicole is a firm supporter of the empowerment of women, and through charity, hopes to encourage women to reach their goals, become a woman of substance, and pave a path of inspiration for generations of young women to come.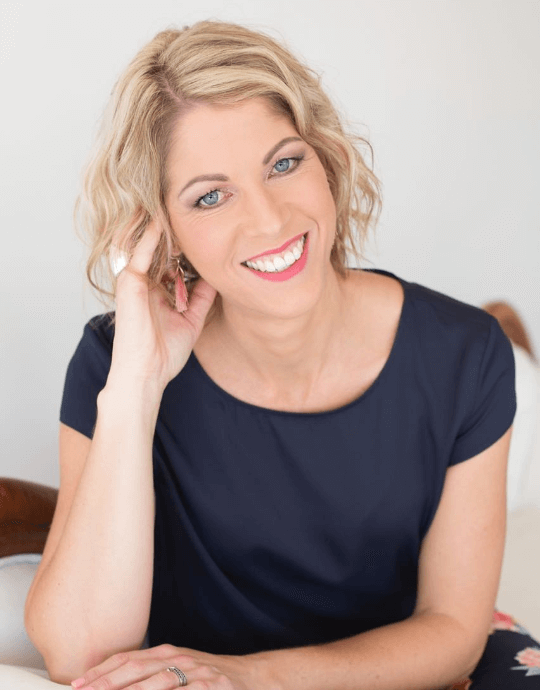 ---
Read More
Lizanne Anderson has a passion for helping women through her business, "Hello Beautiful", to become the best version of themselves. She is a professional and qualified image consultant, who is living out her passion, aiding women to realise their uniqueness, help boost their confidence and learn to appreciate their beauty.

Lizanne does this by determining your unique Style, Shape and Colour, assist you with Personal Shopping, by offering Group Make-up Essentials Workshops, or Style and Colour Workshops, by performing Make-overs or Wardrobe Revamps.

So beautiful ladies, come over for a coffee, a consult and come and say hello!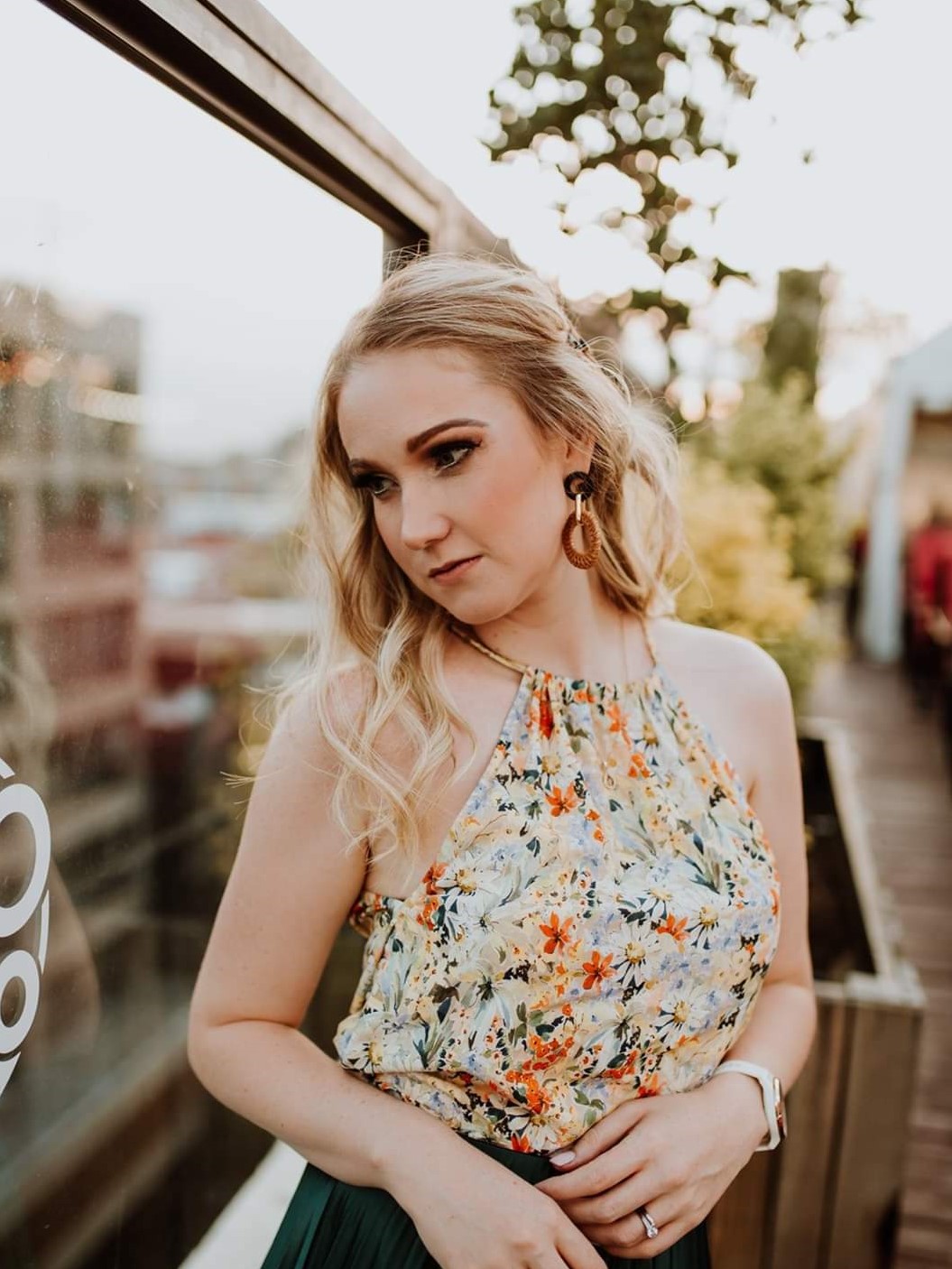 ---
Read More
"Being a mum who works full-time in a corporate environment, I understand the daily challenges of balancing family life, work and, of course, oneself. Through my journey I found that when I feel good about myself, I can be the best wife and mum...and the best ME! Besides being a qualified Chartered Accountant, mum of three beautiful little girls, and wife to the love of my life, I also find myself in the very privileged position to pursue my love and passion for colour and style as a certified image consultant. Perhaps you are going through that very confusing 'first time mum stage', or perhaps you are trapped in a difficult personal situation. Whatever your reason for looking in the mirror and thinking "What happened here?", I look forward to helping you dress for success once again. I specialize in: *colour and style consultations* professional image consultations* workshops* personal shopping* wardrobe planning* makeovers*talks*"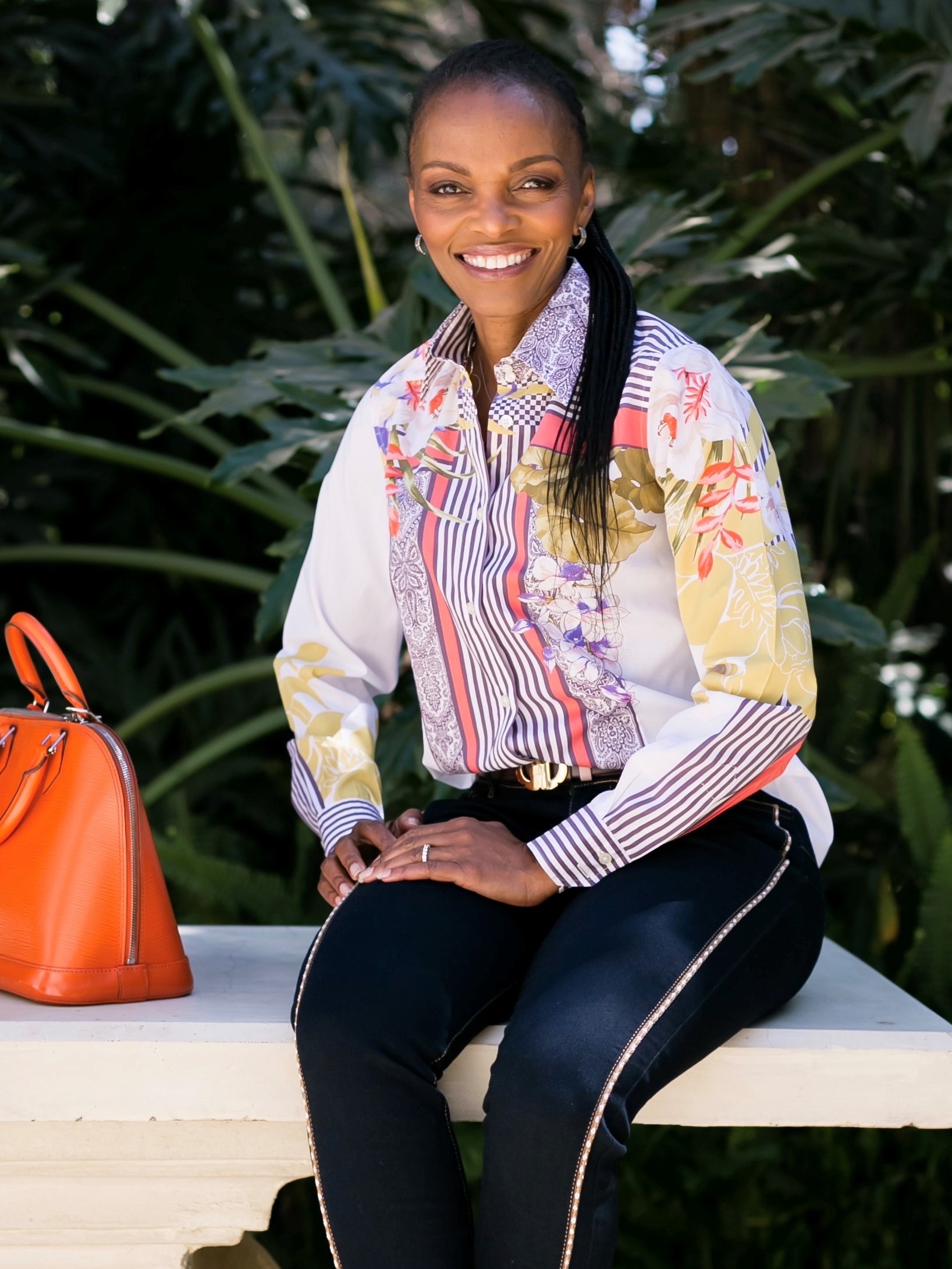 ---
Read More
Growing up with a grandmother who could turn pieces of left over fabrics into exquisite garments inspired the beginning of a love affair with fashion. This dream was to be put on hold as I was encouraged to study for "a real job."
My trust in God let me to be led on a journey of life.
Toni Mogase qualified as an industrial Sociologist from the University of Cape Town. Saving the workers from exploitation from big business was one of her passions, but her journey took a different turn when she was head hunted by Edgars limited as a trainee buyer and her love for fashion began.
This journey was interrupted by starting a family which led her into banking where she thrived for 10 years. Her love for fashion was still too strong and she decided to study creative design.
Toni soon realized that the love of fashion was not enough if you cannot share it with others. She is at her happiest serving others. Her advice on how to dress to friends and family, especially younger people entering the business world, inspired her to study image and styling.
Offering image consulting gives me the connection I need with people while helping them to look their best and feel their best. "It is when we feel good about ourselves that we can move mountains"
Traveling and following trends has expanded my knowledge on what to take out of trends and tailor make to suits individuals' style.
Toni also does wardrobe clean ups and updates what you already have with a few new items. She encourages people to best use what they have by styling them differently. Shopping with clients is her best, as she educates them on what best suits them and gives them tools to do it themselves.
She is a wife, a mom and loves nothing more than seeing people, young and old looking their best!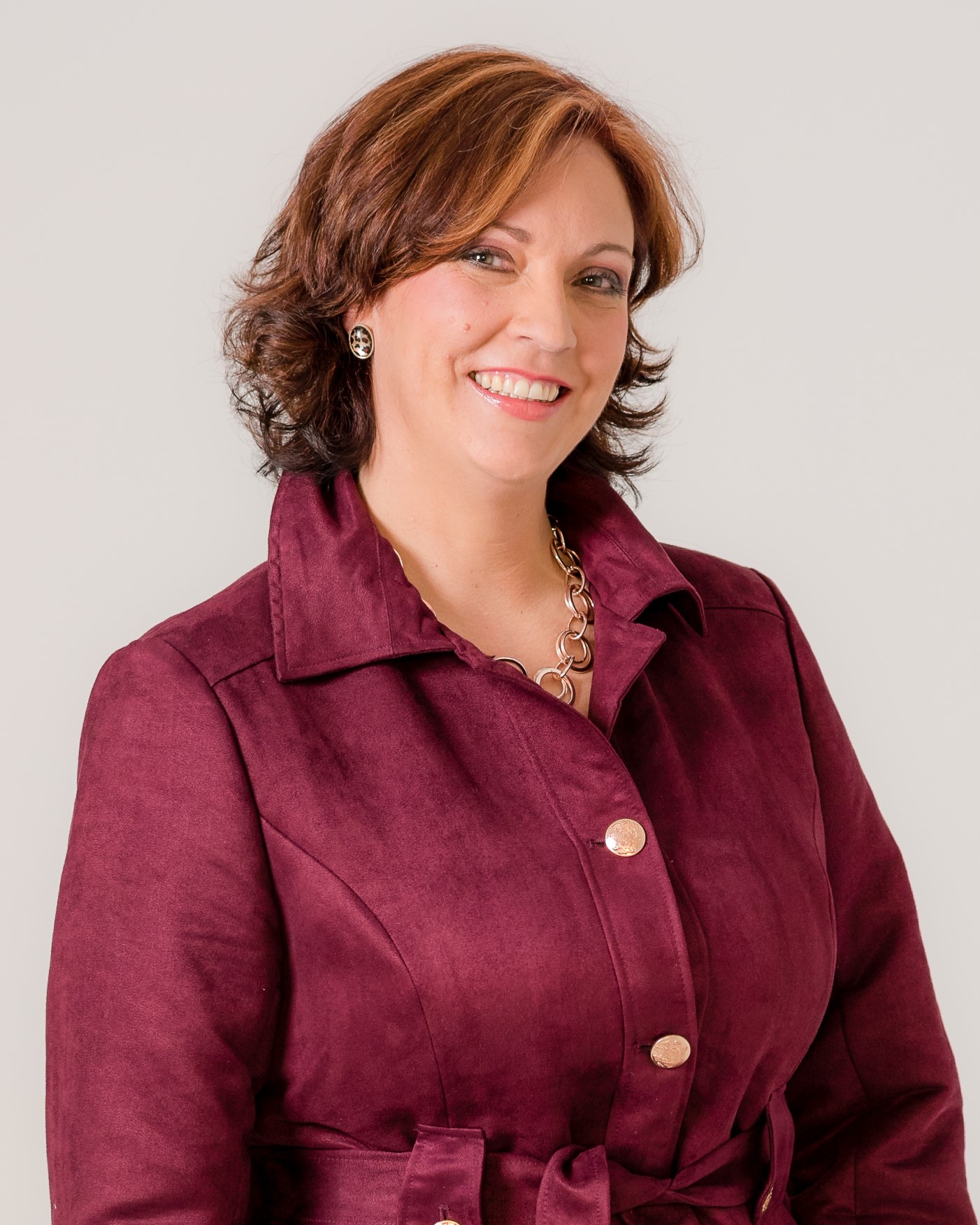 ---
Read More
Your image outlines a story of your life long before you speak a word. Share the perfect story you were meant to express with your unique image painted in the correct colour, style and clothing. I will guide you to make the right choices for a breath-taking result suited to your lifestyle.

Through personal consultations and workshops I empower women from all ages, to ignite the beauty inside of them. Be brave, be confident and fall in love with your image and wardrobe again.

Offerings are tailored to your need but include the complete image roadmap: 1. Colour and style consultation 2. Identify your perfect colour, style and personality. 3. Wardrobe planning – prepare a wardrobe that makes you happy everyday. 4. Shopping appointments – learn to save money while you update your wardrobe. 5. Workshops – help your teams communicate the image you designed for your business.

Ignite the beauty inside you with my guidance and support. Contact for a tailored solution: 082997 8645 or carlapattison.imageconsultant@gmail.com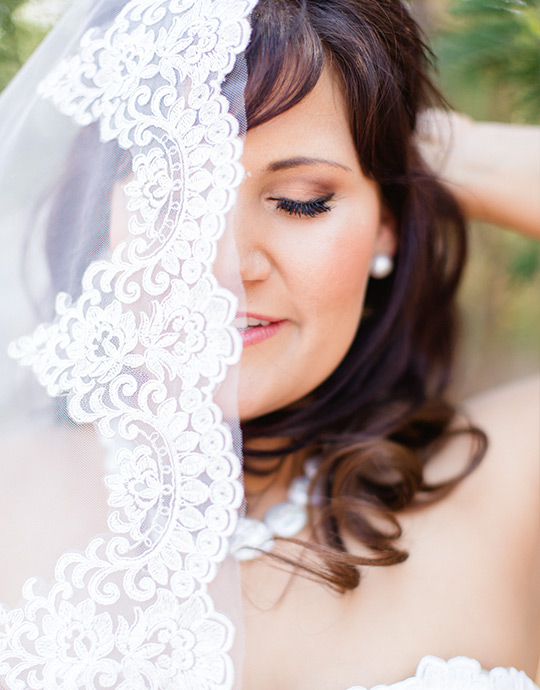 ---
Read More
Hello!

My name is Jomari. I am the chief dreamer at Mimie. Not only do I love my job, but I am also in love with everything I do. But then again who wouldn't be if you spend your days with women from all spheres of life?

I am an admitted attorney, however being an attorney broke my spirit; I reassessed my situation. I knew that I didn't want to break anything or anyone- instead, I prefer building and creating. Since I can remember, I was making the most gorgeous dresses for my barbies. With my amazing husband and mother cheering me on from the sideline, I started to study fashion design at Lisof. I loved every moment of it. I just knew that I had found my calling.

In March 2015, my company, Mimie, was born. We specialise in special occasion wear. From wedding dresses to matric farewell dresses and every thinkable bespoke garment in between. My days are filled with silks, satins, tulle, lace, beads, pearls and incredible women.

My heart for women just kept on growing. And I knew that I had to do something more. Then SA Image crossed my path. Wow! I was the 1 left a changed woman. So I am now also an image consultant. I have a passion to inspire, motivate and empower women. I am an image and a bridal consultant.

Our coffee is always fresh! Our hears and hands are open and ready to serve!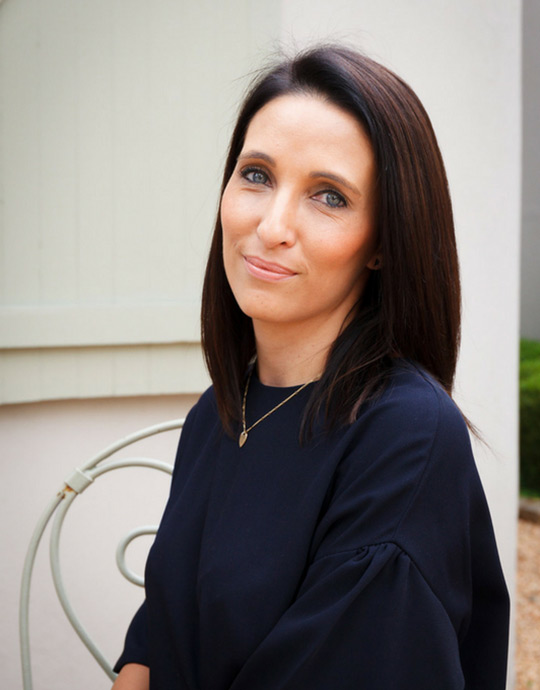 ---
Read More
Every woman deserves to be able to look into a mirror and fall in love with what they see. Feel good about the version of themselves reflecting back at them. That is because I believe that every woman deserves to be a version of themselves I like to call "deliciously me".

Although a lawyer by trade for the past 16 years, I knew I had a heart for investing in people, using my creativity to help people dig deep to find their true selves. And for this reason, I see image consulting as a calling. As women, we come as a package: with a beautiful and strong heart, a willing soul and kind spirit. But too often if the inside does not match the outside, we tend to feel lost or lose our self-worth. Whether it happened gradually over time or by virtue of a specific event. It is here where I would love to walk this journey with you in finding your true and unique self. Whether you just need some inspiration with a new look, a new wardrobe or a complete change. You too can be "deliciously me".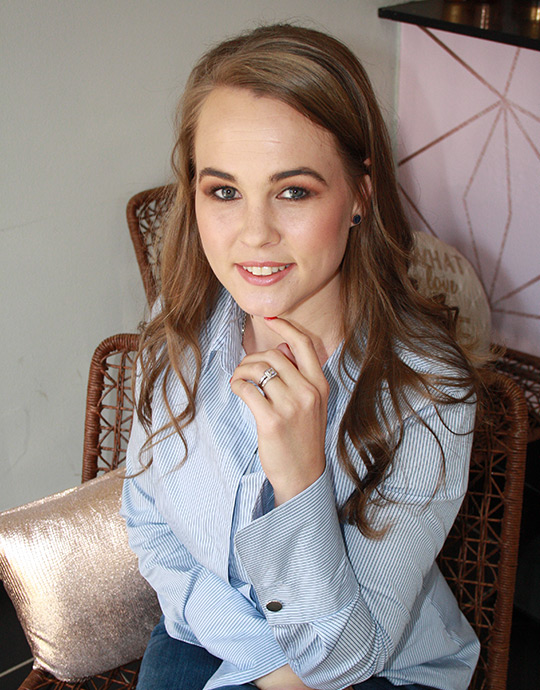 ---
Read More
Hello I am Bonita Baker. I am a certified image consultant and I love working with ladies, helping them discover their unique style. For me, beauty starts on the inside; your outside is only a glass display case of how you feel on the inside. We all have feathers that need to be crowned and I will help you discover what your feathers are so that you can look as beautiful as you feel.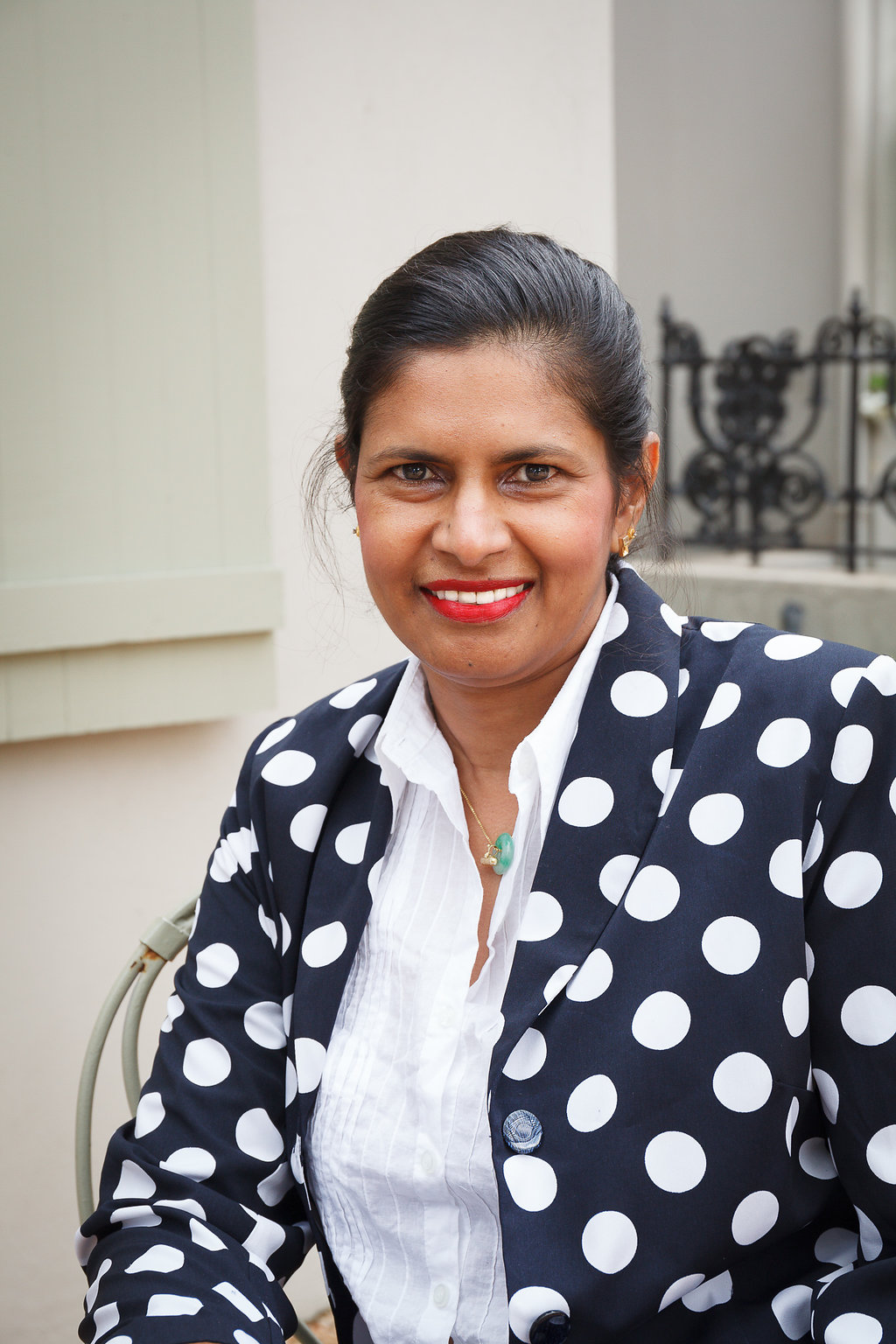 ---
Read More
We are a new trendy fashion design and clothing factory in Durban, called Sendi Apparel. This is a 100% female owned Company. All staffs are highly qualified and have over 100 years of collective experience in the clothing industry.

We utilize the latest machines and technology in our factory and pride ourselves in the production of high quality garments and fashion wear for all occasions, with a quick turnaround time. We provide a Cut, Make and Trim service targeting boutique collections. Sendi Apparel takes pride in all work and we consider our Customers, as our partners.

Please do not hesitate to call us for a quotation or a factory visit. We look forward to being of service to you. Contact: 031-3011195 / 0837841964 Website: sendiapparel.com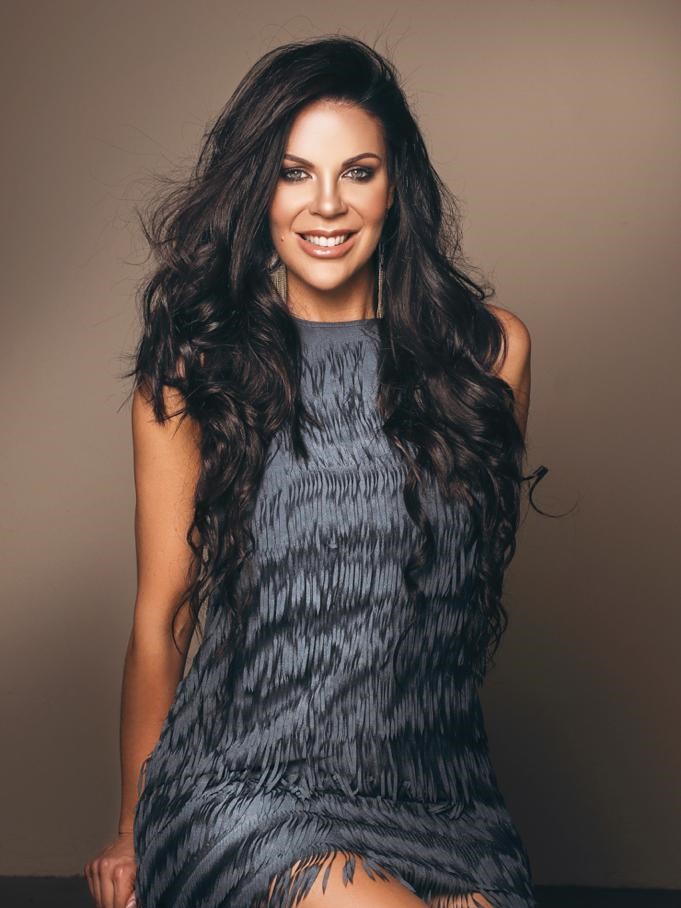 ---
Read More
I am Johanni,
I am a lawyer in Pretoria and i have been part of the telecommunications and property industry for many years.
I pursued my love for investing in lives and I am now an Image Consultant and love to share the power of colour!
My heart is to breathe new life into woman, young and old, who suffered trauma. I have had a love for transforming woman for decades.
What do I help you achieve: To heal and find laughter again, daring to be bold and incorporate colour into your life. I am warm and caring and woman can feel my heart towards helping them.
My main service is colour coding, saving you money by making the right choices in buying clothes...
I believe in transformation from the inside out, as God transformed me, my heart wishes to share the joy and peace I found by transforming you for the better."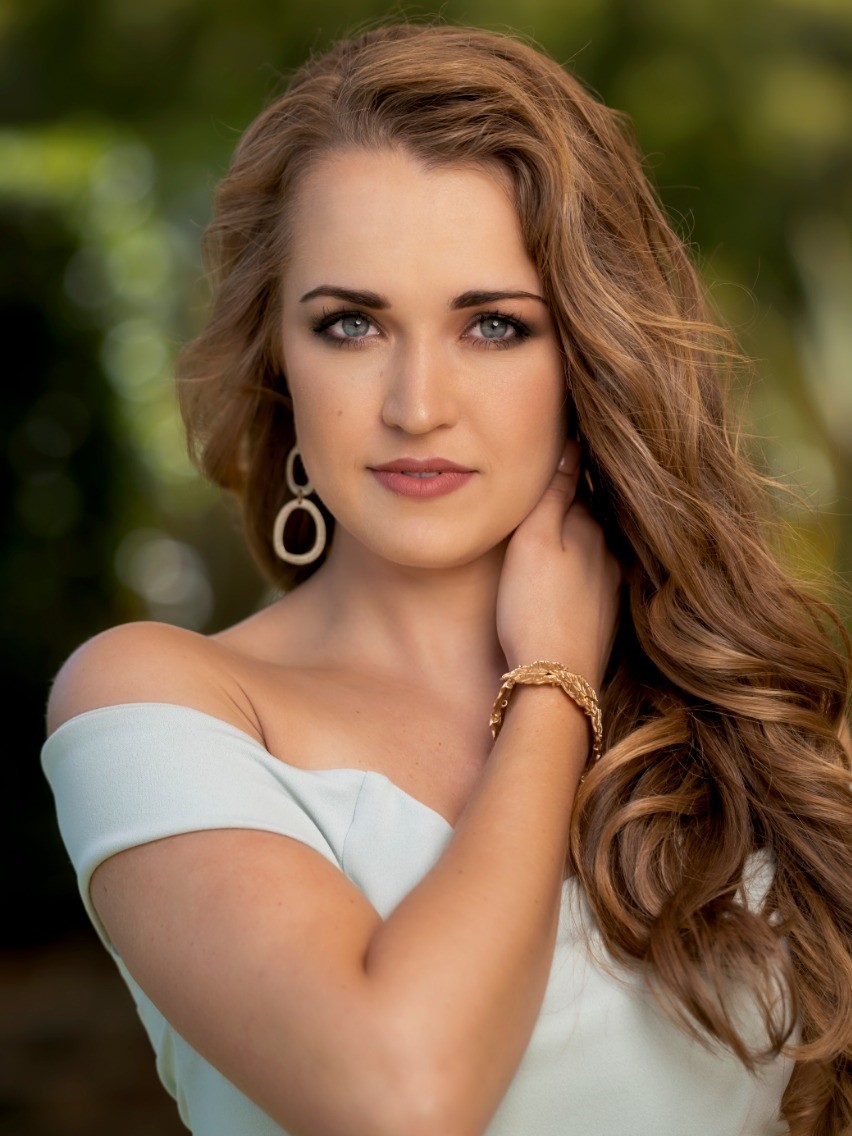 ---
Read More
A Model... now Entrepreneur this is only two words describing "Jillian" Melinda Cloete.. born and raised in the "Platteland" a "dorpie" she still calls home... Middelburg Mpumalanga! This 24 year old not only has her head set high and feet secured firmly on mother earth, she holds a B. Consumer Science degree in Clothing Retail Management that was obtained through the University of Pretoria. Melinda furthered her expertise at the SA Image Academy as a Qualified Image Consultant. For the love of working with people and fashion "Jillians Closet" was established in 2020 where the founder Melinda Cloete will be assisting many to bloom to their full potential. Jillian's Closet is for all your Image Consulting and Styling needs. I do Colour and Style Consultations, Wardrobe planning and Shopping, Hair and Makeup, Corporate events and Masterclasses as well as Portrait scetching.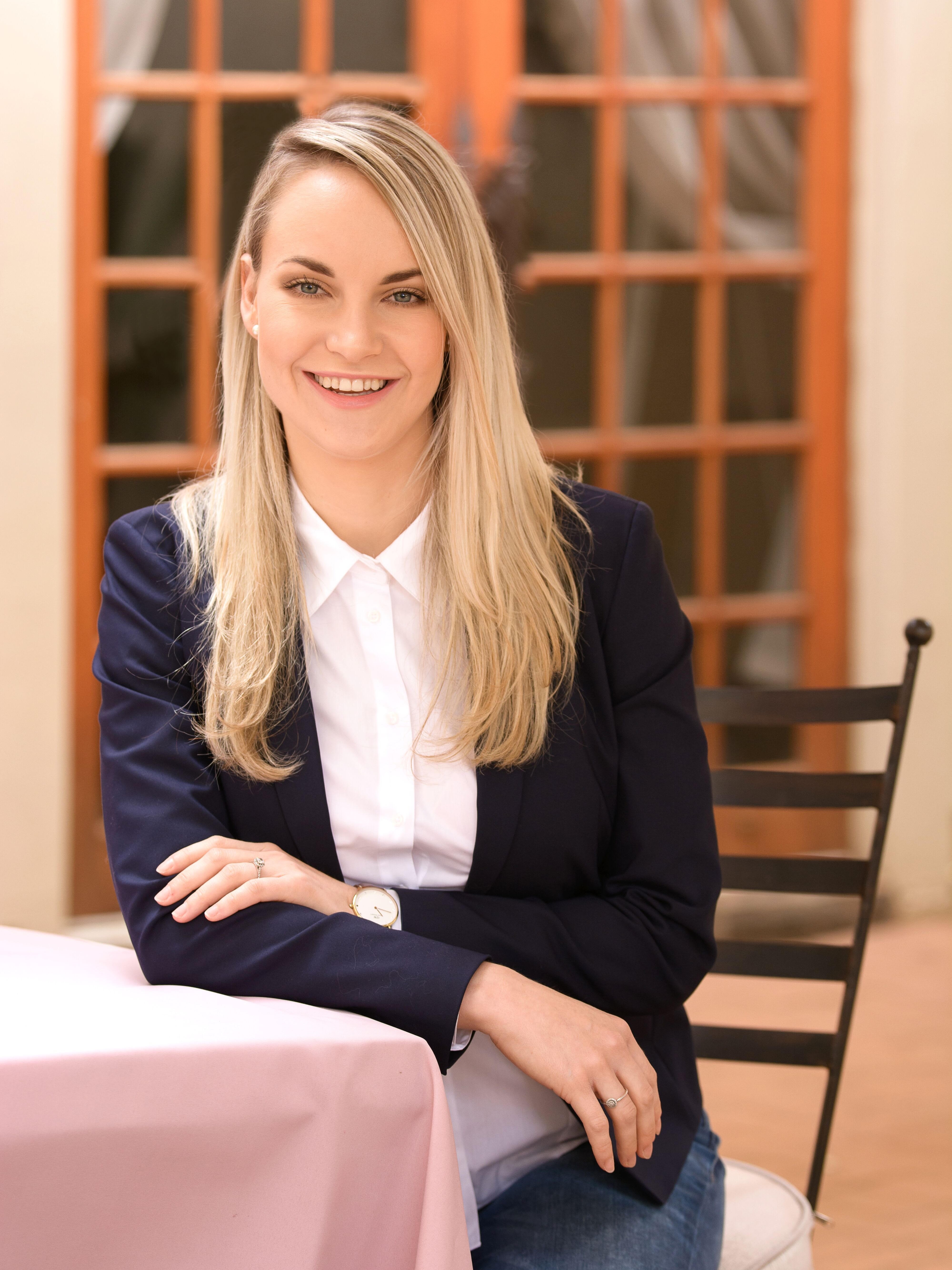 ---
Read More
Natalie is a gentle and kind person who loves God and has a passion for helping women of all ages to discover their true identity and value. She has a desire to help women reach their full potential. She strives to cultivate an enriched healthy self-image within each woman she encounters. Natalie is not very talkative but rather listens to the hearts of her clients to gain an understanding of their uniqueness. Her dry sense of humor lightens the atmosphere and creates a relaxed environment for all. Natalie believes that true beauty is not just outwardly perfection but rather beauty which emanates from the inside out, therefore Natalie follows a holistic approach towards her consulting process. Having a certification in exercise science and personal training she is able to assist others in making all round healthier lifestyle choices. If this speaks to your heart as a young girl, lady or mommy why not embark on this journey with Natalie and share in the adventure of becoming who God created you to be. Natalie can assist you by equipping you with the skills and knowledge which she has acquired to transform and renew your image and the way you see yourself. Come and join Natalie for a cup of tea or coffee (whatever you fancy) and let her help you start your transformation journey."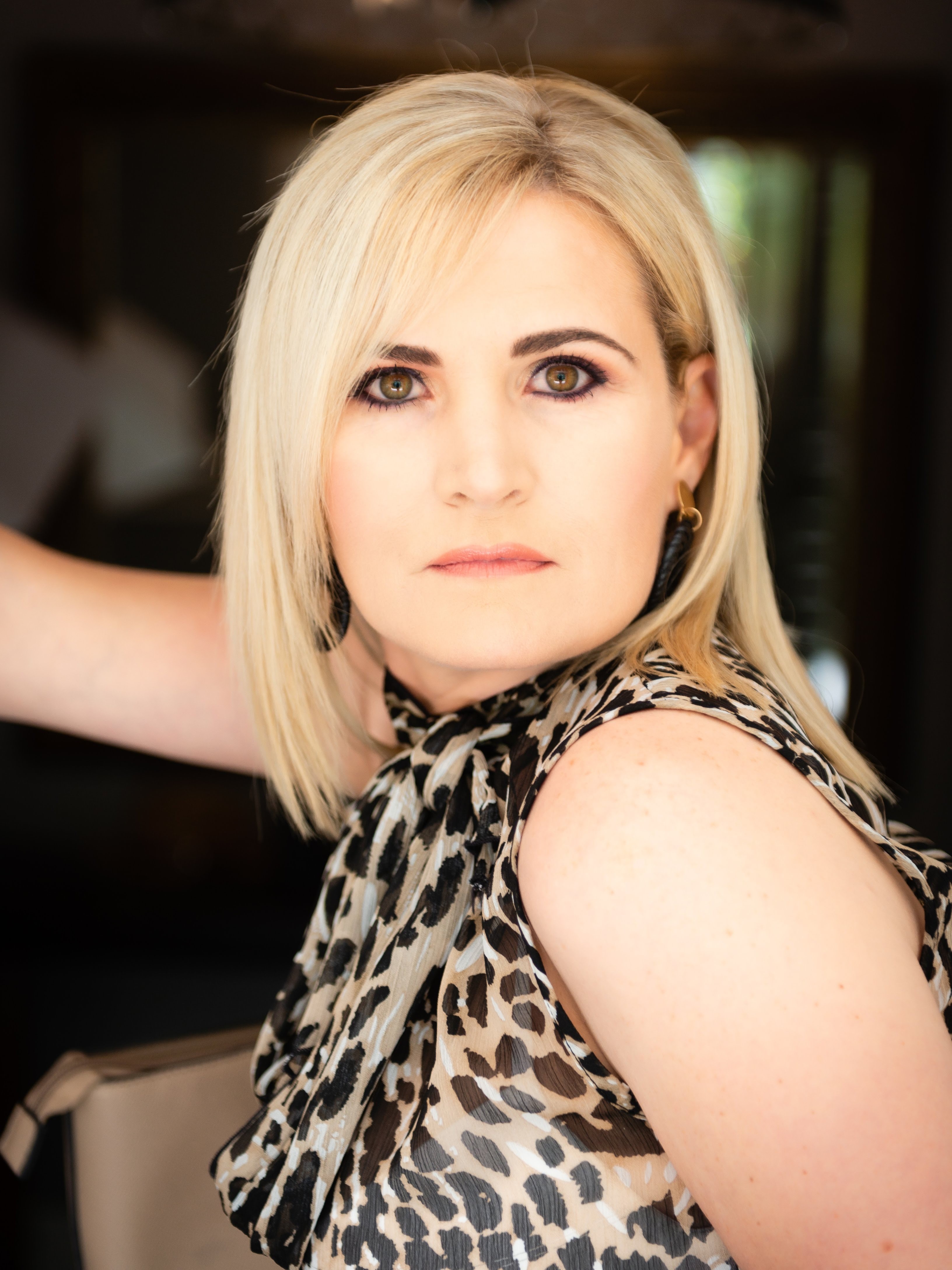 ---
Read More
The clothing you wear sends a message about your personality; it is a way to show others who you are and what you are all about. At E for Image, we are here to identify your personal style and to assist you to enhance your true beauty without changing who you are. We offer the following to our clients: * Personal Image and Style Consultation * Online Image and Style Consultation * Image and Style or Business Etiquette Workshops * Wardrobe Revamp * Personal Shopping * Personal makeup Session * Makeup Workshop * Weight Management products * Skincare products * Earrings and Hair clips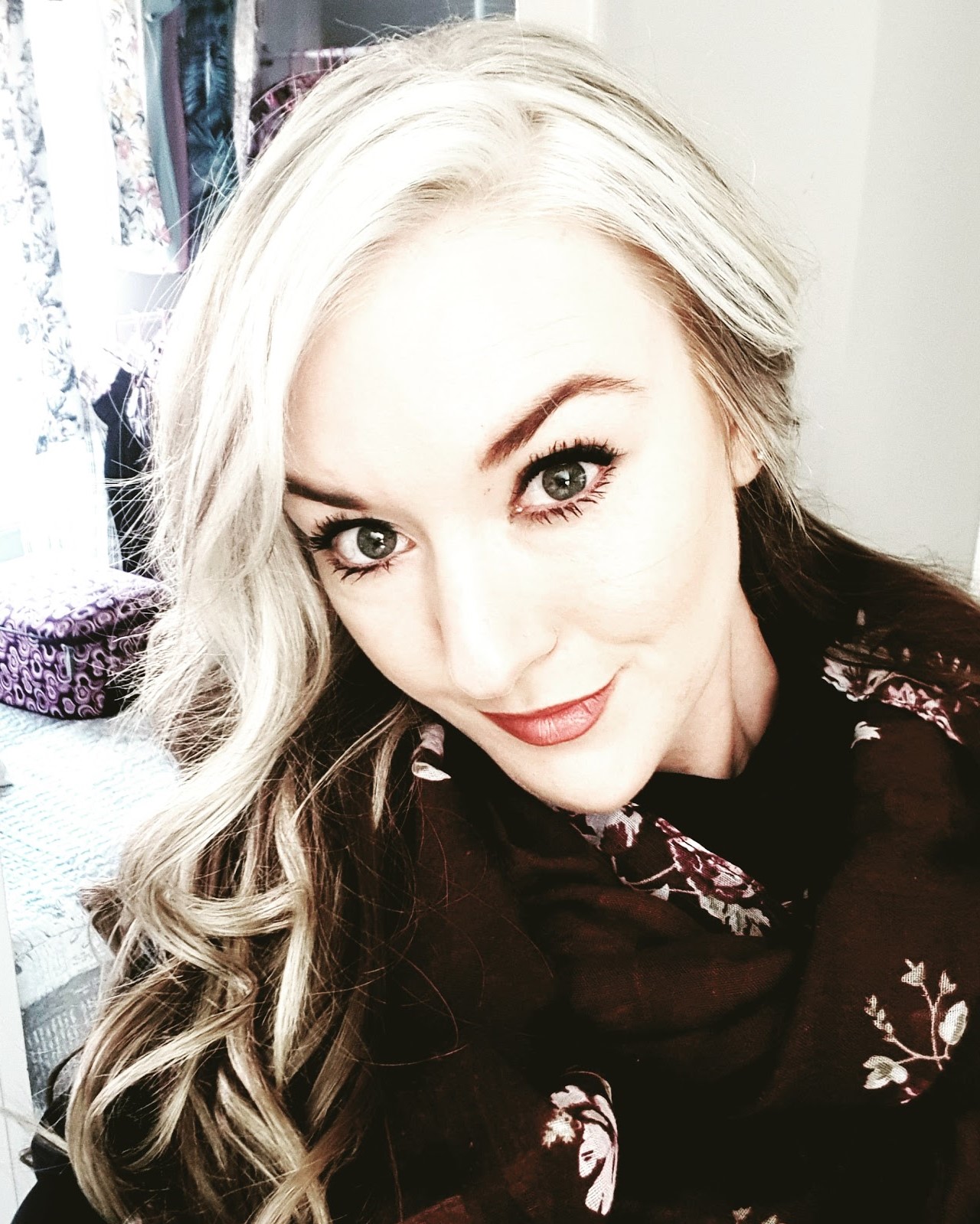 ---
Read More
Image and lifestyle consultant dedicated to help you discover your best self.
How to become a qualified consultant and be listed on this page?
Full qualified training must be completed and a R 275 p/m fee is payable in order te be listed here.
Enquire Now
---