Qualified Consultants in Africa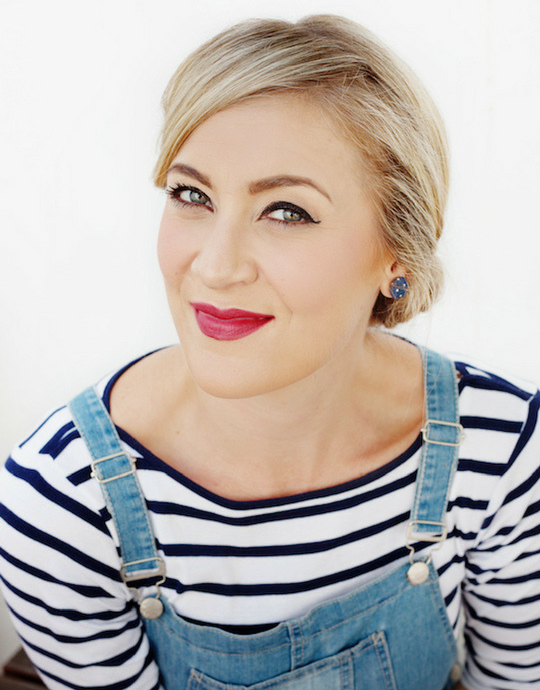 ---
Read More
Even though being married to the singer/songwriter Heinz Winckler has its perks, Aletté-Johanni Winckler has made a name for herself on her own merit. This journalism graduate is a published author, motivational speaker, songwriter, TV-presenter and style consultant. She has written 3 self-help and motivational books aimed at women, and co-owns a lullaby range consisting of 4 CD's, 2 DVD's. Her Lulla-Bible/Lulla-Bybel have sold more than 40 000 copies in South Africa, USA, Australia and the UAE making her a two-time best seller.

She hosted her own makeover programme on DSTV channel 147 where audiences got to see her in action! As a speaker, she travels the country to challenge toxic mind-sets and inspire people to reach their full God given potential. Her unique style of humour mixed with thought provoking truths and heartfelt transparency about her own issues and struggles while talking everything she's passionate about, leaves the audience profoundly impacted and wanting more.

As if she does not have enough on her plate, she also is the CEO of The South African Image Academy. This gives her the opportunity to now train up ladies from every nationality to influence women by means of Image Consulting worldwide. Aletté-Johanni has also initiated an APP that is revolutionary to the Image Industry internationally: "The APPearance Specialist"

Aletté and Vicki van Wyk (makeup artist and hairdresser) specialise in One-Day makeovers.

Heinz and Aletté are the proud parents of three beautiful boys; Lian, Simeon & Reuben and are based in Somerset West.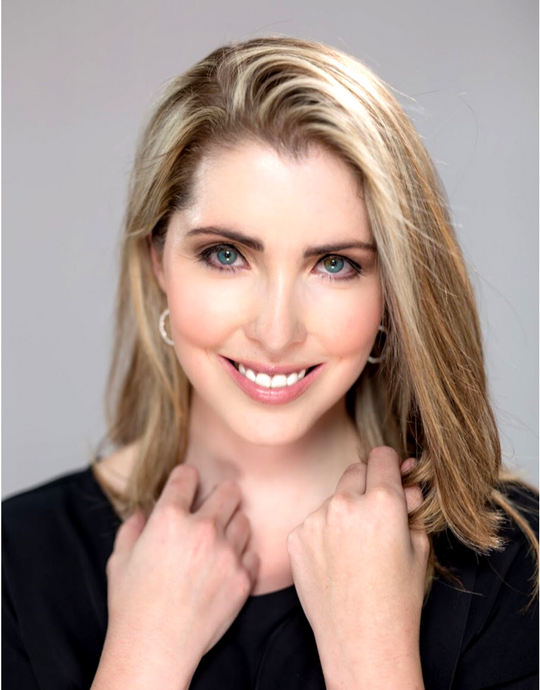 ---
Read More
Carissa is a local resident of the Helderberg community. She has an absolute passion for working with people. She loves to inspire, motivate and believes in spreading a little sunshine wherever she goes. Prior to entering the image and style industry, Carissa studied a BA Degree in Human movement sciences at the Universtity of the Free State. She then continued her studies in fitness at the Future Fit Academy in the UK. Carissa had a very successful career in the fitness and health industry for 10 years.

Together with her best friend and business partner, they own and run Image Avenue with branches located in both Cape Town and Johannesburg. Through Image Avenue, Carissa has been able to bring about positive change and transformation for people from all walks of life and cultures.

Highlights in her career include; assisting the former Miss SA and Miss World, Rolene Strauss with her style, colour and wardrobe analysis. She has and continues to style both cover and editorials for magazines like Finesse, Intiem, Lig and Vroukeur. Carissa is also involved in creating a fashion page for each edition of Finesse Magazine. She has styled wardrobe for the TV production "Hou op Wegsteek" on VIA and for the stage production, Shopstars for Shoprite.

Carissa has also appeared on popular TV shows, such as Kyknet and VIA. On the corporate side she has joined Nedbank on a national road show touring the country. There she presented an introduction to image and professionalism to students at each of the major Universities. Other major corporate clients includes; Coca Cola, ABSA, Discovery and Premier.

What still remains closest to her heart is working with her individual clients in updating their style and increasing their confidence.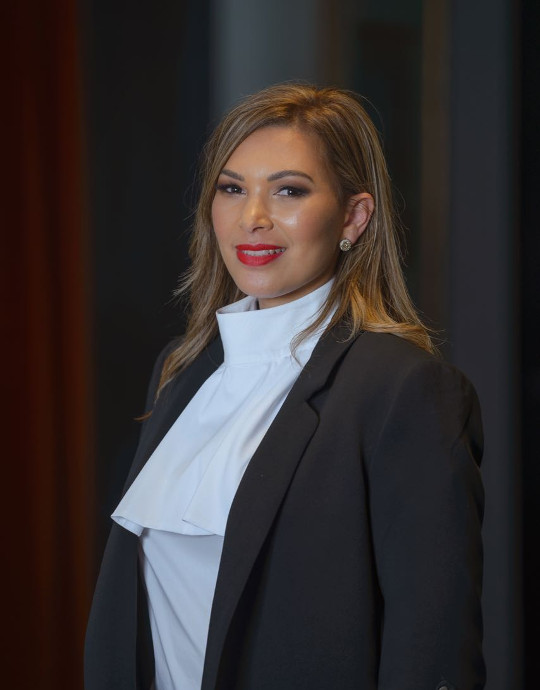 ---
Read More
Cindy graduated with a LLB degree from the University of the Western Cape. She completed her articles of clerkship at the Stellenbosch Legal Aid clinic. Thereafter she worked in the Professional Affairs Department of the Cape Law Society, SA Human Rights Commission and Department of Justice and Constitutional Development. Cindy is passionate about family law with her main focus on family law mediations.

She was recently appointed as a Trustee of the Tuv Nord Community Trust which was created to benefit, empower and uplift youth and women. Cindy is also a member of the Start up committee of Dress for Success Cape Town, an international non profit organisation that empowers women to achieve economic independence. After years of working the in the legal fraternity, she decided to build her own image consulting business, she garnered a new passion other than the law. Cindy took her hobby and turned it into a business.

She qualified as a certified image consultant and stylist with the South African Image Academy. As an image consultant, she makes use of the most up-to-date and comprehensive image resources. Whether you need assistance defining your personal style, updating your wardrobe or enhancing your image to reach personal or professional goals, Cindy is at your service to help you make your mark.

She now helps corporate companies, men and women set their own rules to become more confident in their personal and professional roles.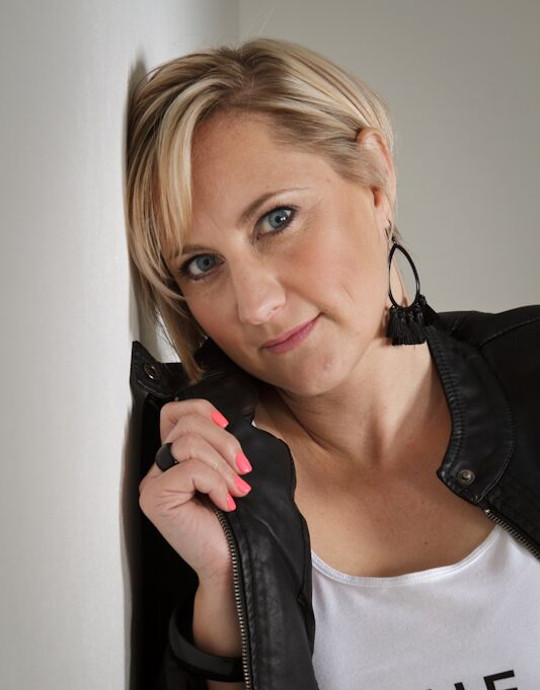 ---
Read More
Ever since she could remember her focus centred on the beautiful things in life and fashion was one of her favourites.

She acquired her B.ED Foundation Phase degree at the University of Port Elizabeth, now better known as the Nelson Mandela Metropolitan University. Even as an education student she assisted her friends on a regular basis with assembling outfits and even did makeovers on a few keen students.

After completing her degree in 2003 she left South Africa for opportunities in the United Kingdom. She lived in London for more than 3 years and absolutely loved the buzz of the big city. It is here that she was mesmerised by the programme "What not to wear." This just fuelled her love for fashion and style even more. Trinny and Susannah became her fashion and style superheroes. Secretly she dreamed of becoming a consultant just like them and doing this for a living, but it stayed a dream for almost twelve years.

After returning from London she met her husband and they now have two beautiful children. She continued teaching until 2015. Their family relocated and she decided to become a stay-at-home mom. During this time she kept asking herself, "What do I want to do with the rest of my life?" In 2017 she finally found the answer. She wanted to become an image consultant. During her research on courses she found the SOUTH AFRICAN IMAGE ACADEMY. She enquired and after a conversation with CEO, Alette-Johanni Winckler, decided to attend their very informative and innovative 12 day course. In little more than a month she qualified and started her journey as image consultant.

Lizette now regularly meets with a variety of clients and equip, encourage and empower them with her knowledge, passion and skill. Being a teacher at heart, she often does workshops with ladies and teaches them in her vibrant and inspiring manner on how to become the best possible version of their inner self. She is a confident speaker and enjoys talks, conferences and workshops where she can share her knowledge and passion with women and men alike.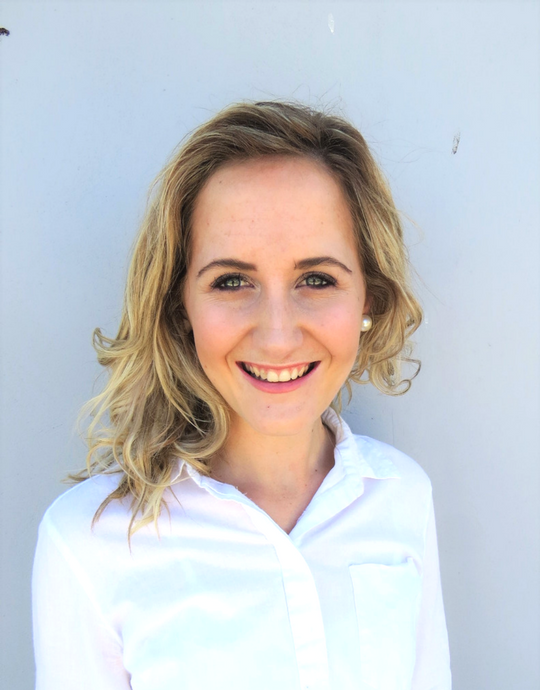 ---
Read More
I am a small town girl who was raised in Bonnievale, situated in the Western Cape, South Africa.

I went to Stellenbosch University and studied a BA-degree in Humanities, to eventually become a child psychologist. I finished my degree and post-grad in education but my passion for fashion took over. I decided to follow my heart and enrolled myself in an image consultancy course at the South African Image Academy. I am now a certified image consultant.

I am a lover of all things pretty: Clothes, shoes, flowers and destinations. I am a firm believer that when you look good, you feel good, BUT I also believe that looking and feeling good is not limited to any shape or size.

I hope that I can help you find your own unique style so that you too can feel pretty and radiate confindence.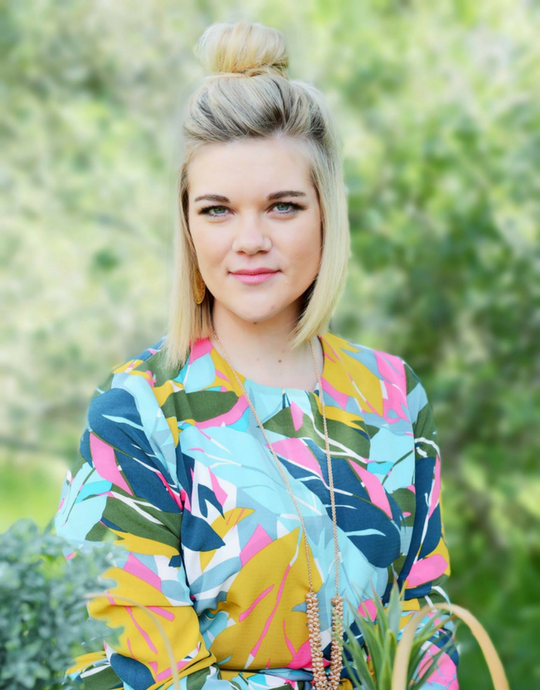 ---
Read More
Ever since I can remember fashion has been part of my dream life – a girl dressing up and trying out new trends to find herself and her style. The best part for me, even today, is to look at a garment and to visualise how I can make it work with the items I already own.

As an Image Consultant, living my dream, it is a joy and privilege to help other women and even men find their style, so that they feel good every day. The most important lesson I've learned in life is that you must feel beautiful inside to look and feel great on the outside.

The best advice I live by and can give anyone is captured in the words of Genevieve Rhode:

"No matter how you feel: Get up, dress up and show up."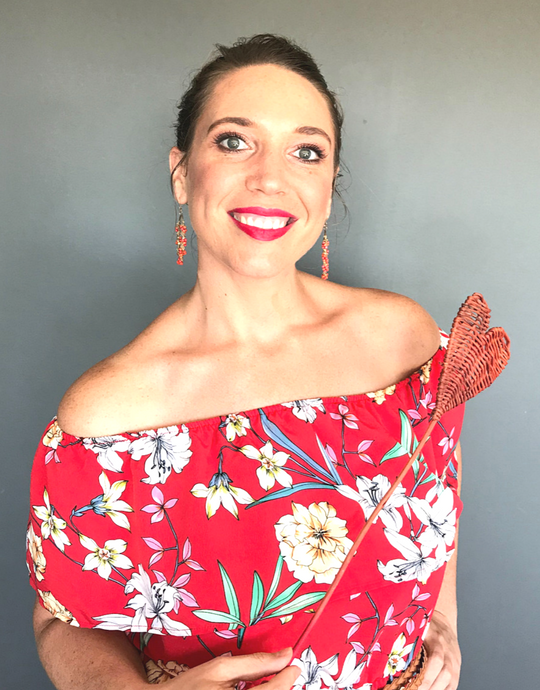 ---
Read More
Sumarie is a dynamic woman and specialises in Image Consulting. With her incredible personality and ability to make anyone feel like her friend she will make you feel good about you, inside and out. She is a public speaker, loves God and has a passion to see her fellow humans become all that they were meant to become.

As a member of the South African Image Academy she also works as part of a team who trains other Image Consultants and loves giving back what she has received.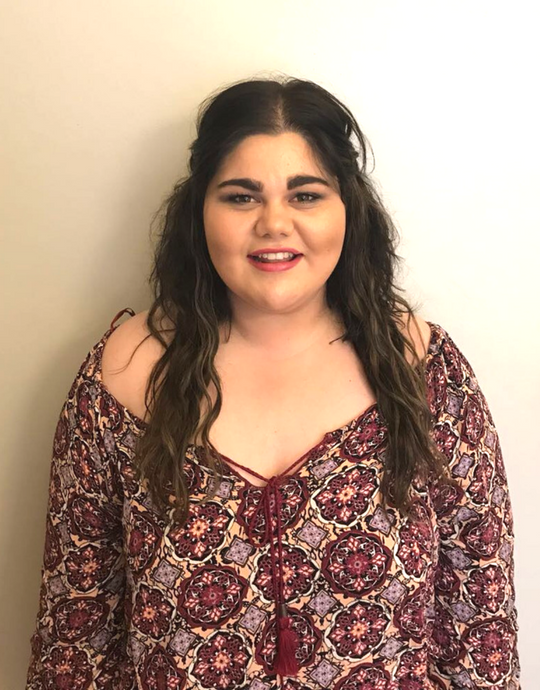 ---
Read More
I am Jorika du Plessis, a young, qualified style & colour consultant and owner of Full Bloom Image Consulting. Being a younger image consultant helps me stay ahead with the latest trends.
I am especially passionate about plus sized styling, but my biggest goal is to make every women feel comfortable in their own skin and look their best whilst doing so.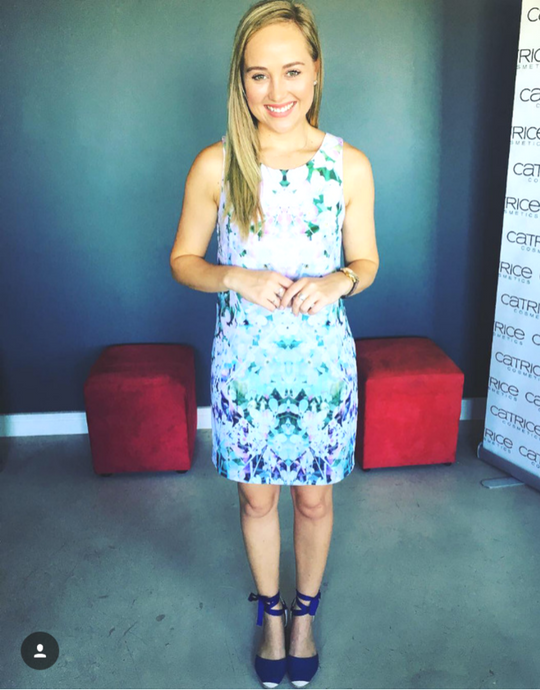 ---
Read More
See. Smile. Love. Repeat. This is Mia Folscher in a nutshell. Her ability to see everyone, smile at them and love them is contagious. You can even sense her smile when she speaks to you over the phone. It makes her such a huge asset in the SA Image Academy sisterhood as a great consultant ánd as the "Go To Girl" at the SA Image head office.

Mia's passion to see all women discover their God given worth and value, aligns beautifully with the heart of SA Image. She's on a mission to help you feel and look your absolute best. You see? Now smile, share the love and repeat.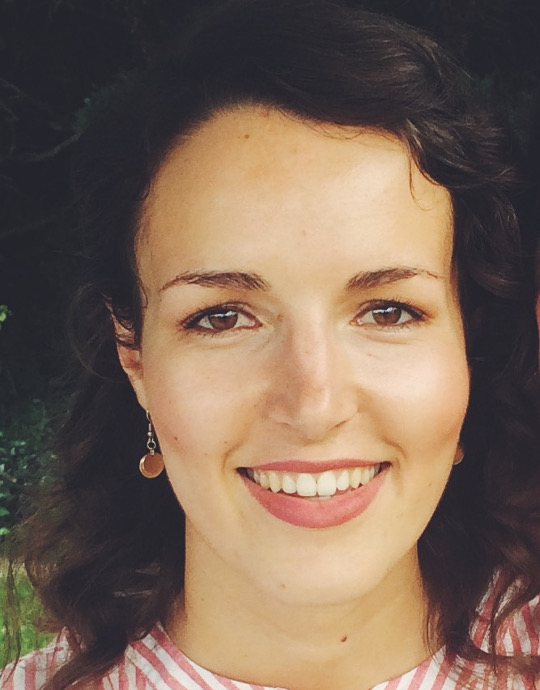 ---
Read More
I went to the University of Potchefstroom where I studied BSc. Consumer Science and completed my honours degree in fashion. Shortly after moving back to beautiful Cape Town I started and completed my image consulting course through SA Image Academy.

I have always had an absolute passion for fashion and all things beautiful. It truly is my heart to help all women realise how beautiful they are on the inside and on the outside and to equip them to live out their full potential. And remember: always dress like it is the best day of your life.
How to become a qualified consulted and be listed on this page?
Full qualified training must be completed and a R 250 p/m fee is payable in order te be listed here.