The most modern approach in image consulting
The South African Image Academy (SAIA) is one of the country's most highly regarded image consulting training institutes, offering a wealth of skills, knowledge and materials to all those eager to reinvent not only their career, but also their personal style.

Acquiring international qualifications at image institutes and associations, along with 18 years of experience in the industry, the team that founded SA Image Academy managed to create a comprehensive, modern, state-of-the-art training curriculum that promises to accelerate the success of their students.
Online Fusion Course
Already an image consultant? We have created this bridging course just for you. And it's just that, a bridge to come on over to the sisterhood of dynamic and passionate SA Image consultants that are taking the industry by storm. So what are you waiting for? Take that first step, that leap of faith and come and learn our lingo, industry secrets and become part of the sisterhood that helps, encourages and gives space for everyone to shine.
Online Stylist Course
Globally, being a fashion stylist is becoming one of the most popular emerging professions in the industry. Fashion stylists select the clothing and accessories for published editorial features, print or television advertising campaigns, music videos, concert performances, and any public appearances made by celebrities, models or other public figures.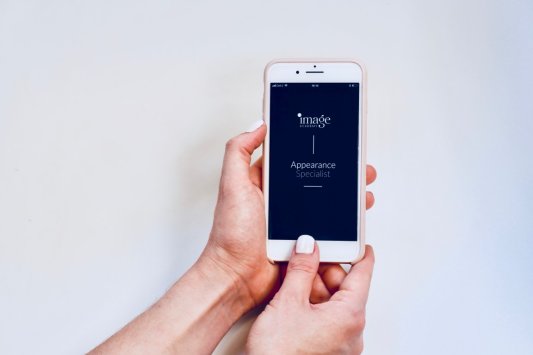 The Appearance Specialist APP
Imagine finding your client's body shape with the touch of a button. The guessing game of body shapes has finally been evicted. The ongoing search by image consultants to give a client good advice and product to take home during a consulation has been fulfilled. The APPearance specialist app, conveniently installed on your mobile device, was designed to simplify the consultation between a stylist and the client.

At the tap of a screen and a swipe of the finger, consultants can enter their clients' details for a style and colour consultation in the palm of their hand, eg. Find My Figure, Find My Face, Find My Fashion, Show My Shape, Show My Segments, Create My Colour etc.

"Awesome!! Excited to get my knowledge out to women and start practicing soonest."

"Our trainer is extremely professional & friendly at the same time. She is always answering questions to the point and makes sure that we understand the contents. The course was an eye-opener.  The most valuable thing was how image is important and how personal style and good image can make your life better.

The Course was very much mind opening and really opens up to a whole world of opportunities and was really helpful already for myself and I am sure for potential clients too"

"Thank you! I so enjoyed the last few days! A lot of information to process & digest…practice & experience is key!

This has been so insightful, enjoyable, informative & in depth! I loved it!!!"