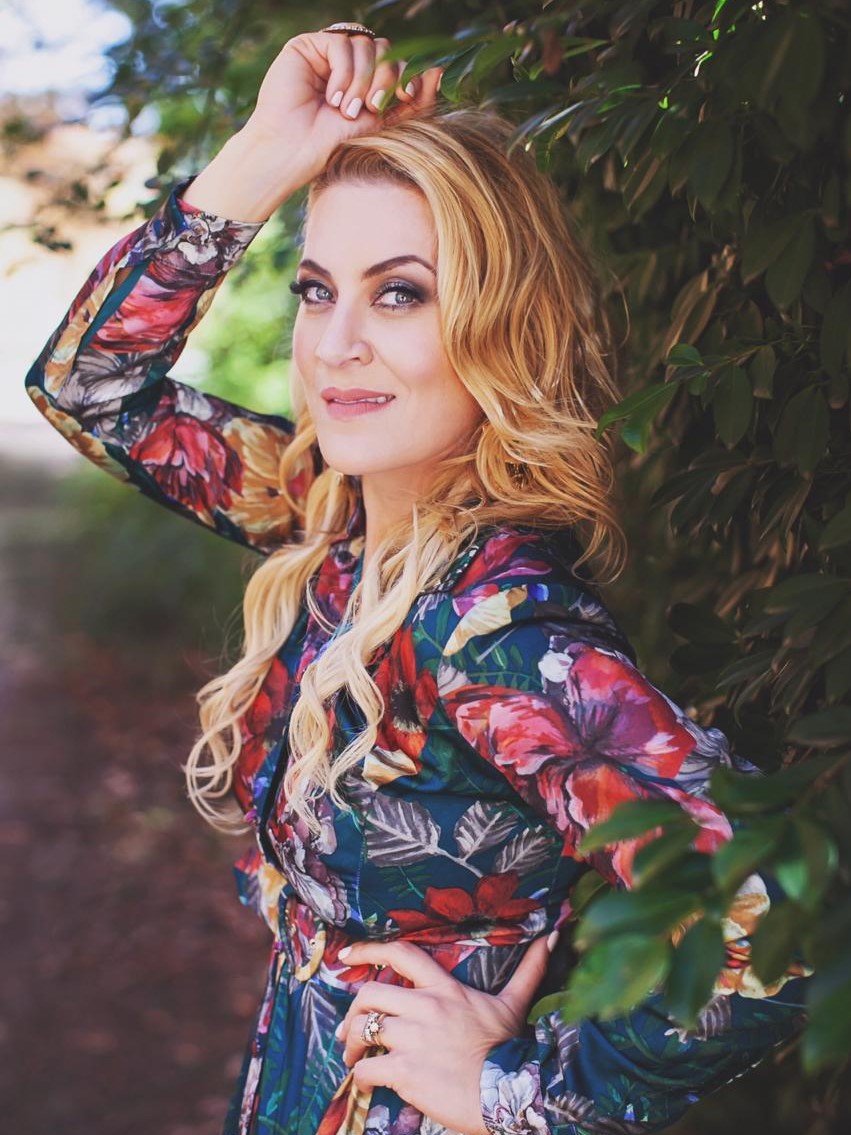 ---
READ MORE
Even though being married to the singer/songwriter Heinz Winckler has its perks, Aletté-Johanni Winckler has made a name for herself on her own merit. This journalism graduate is a published author, motivational speaker, songwriter, TV-presenter and style consultant. She has written 3 self-help and motivational books aimed at women, and co-owns a lullaby range consisting of 4 CD's, 2 DVD's. Her Lulla-Bible/Lulla-Bybel have sold more than 70 000 copies in South Africa, USA, Australia and the UAE making her a three-time best seller.

She hosted her own makeover programme on DSTV channel 147 where audiences got to see her in action! As a speaker, she travels the country to challenge toxic mind-sets and inspire people to reach their full God given potential. Her unique style of humour mixed with thought provoking truths and heartfelt transparency about her own issues and struggles while talking everything she's passionate about, leaves the audience profoundly impacted and wanting more.

As if she does not have enough on her plate, she also is the CEO of The South African Image Academy and after writing her international exams and handing in her image portfolio with the AICI, became the first Internationally Certified Image Consultant Trainer in South Africa. This gives her the opportunity to now train up ladies from every nationality to influence women by means of Image Consulting worldwide. Aletté-Johanni has also initiated an APP that is revolutionary to the Image Industry internationally: "Pocket Stylist". She started the Master Class Concept and now not only have them in person anymore but also online.

Heinz and Aletté are the proud parents of three beautiful boys; Lian, Simeon & Reuben and an amazing baby girl, Alannah. The family is based in Somerset West.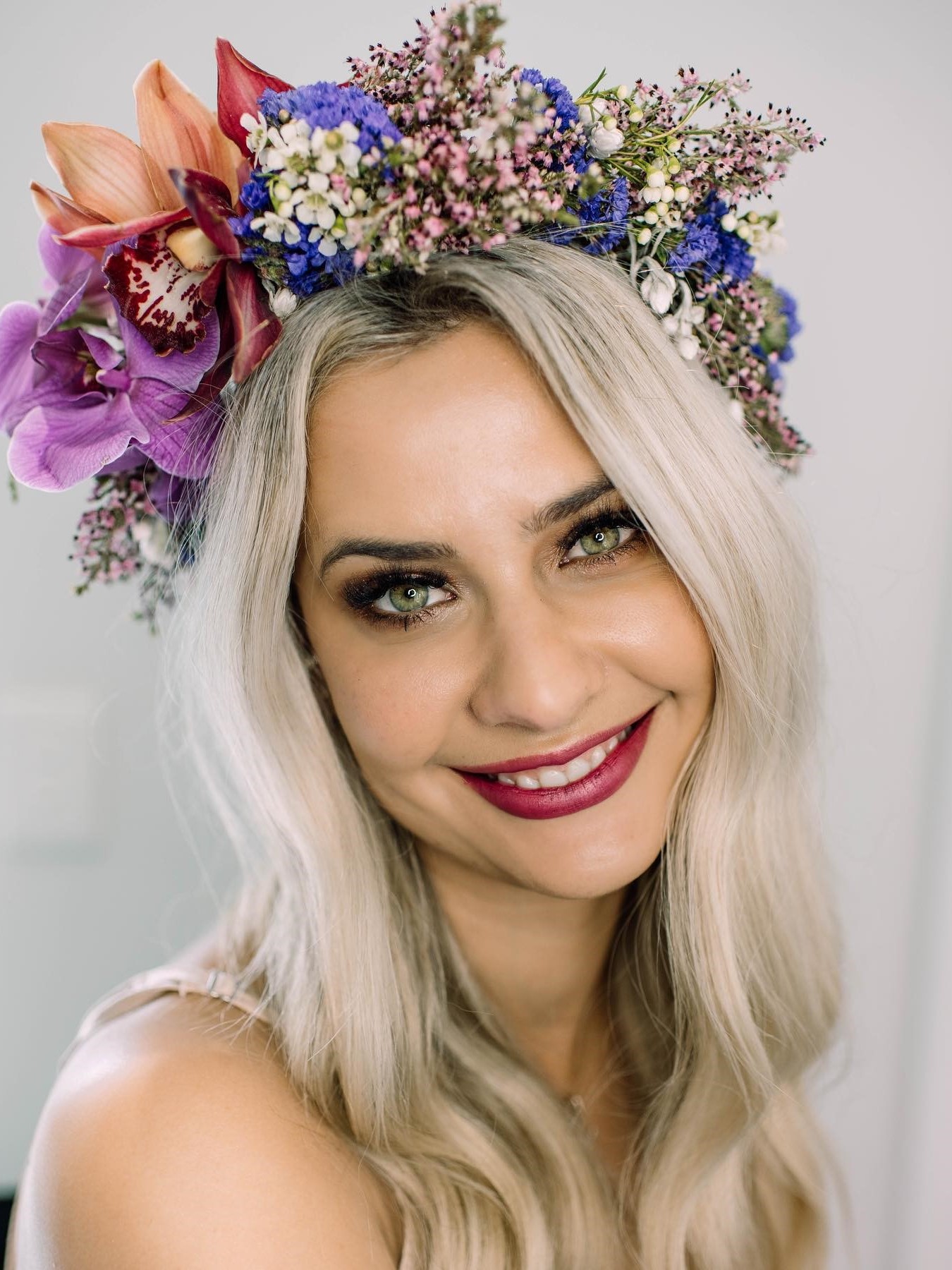 ---
READ MORE
I love make up, I love what I do and I love people. After studying skincare I realized that my one and only passion will always be make up and I am proud to say that the last 8 years in the industry, working as Alicia Buckle hair & make-up, has been a wonderful and fulfilling journey.

I strive for perfection, but realize that imperfection is sometimes more real, honest and beautiful. Every bride is so unique and I try to get to know each bride's personality, style and character and incorporate this in her make-up. Have a look through my site to view my best work in my portfolio, read some of my latest news in the blog or register online for my Make-up course. Enjoy and have fun!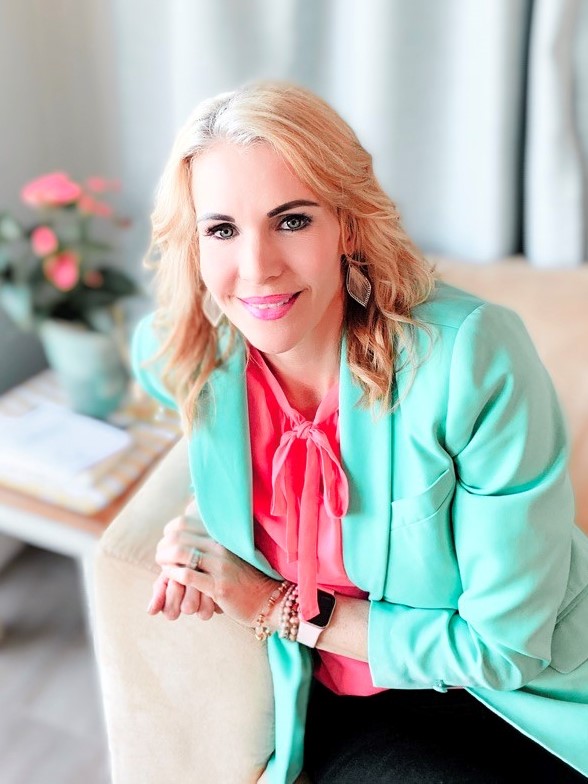 ---
READ MORE
Christian Counsellor (and Sozo), Encourager, Speaker, Writer. Im a qualified Christian Counsellor and have been involved in active councelling of various types and groups for over 15 years. I offer councelling services for various needs. I am also an active speaker and writer in the same field I councel in, focusing on Identity and restoration.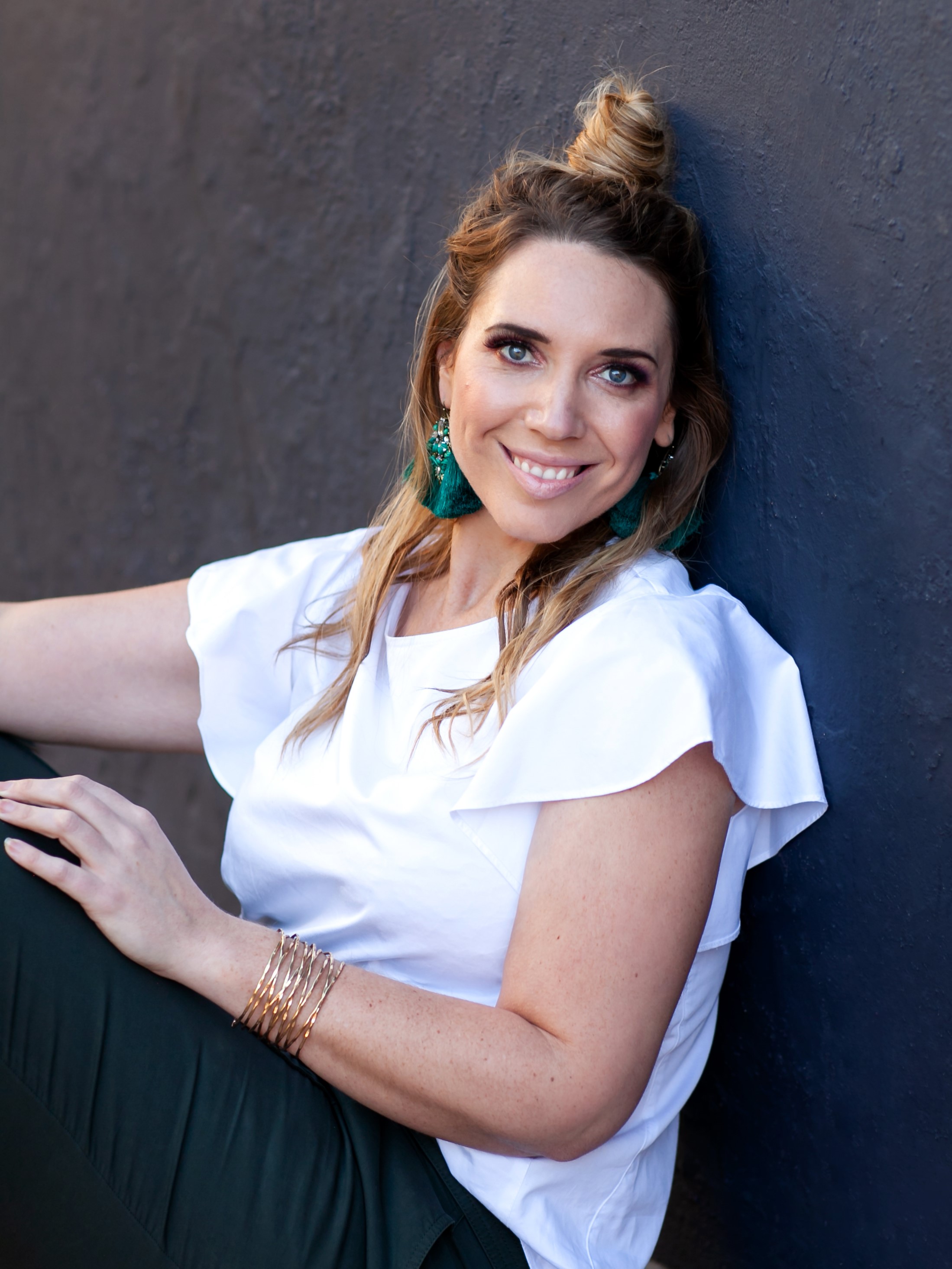 ---
READ MORE
Sumarie is a dynamic woman and specialises in Image Consulting. With her incredible personality and ability to make anyone feel like her friend she will make you feel good about you, inside and out with her amazing story of her own transformation, losing 45kg and changing her thinking about true beauty, health and the way we view life.
She is a public speaker, loves God and has a passion to see her fellow humans become all that they were meant to become. As a member of the South African Image Academy she also works as part of a team who trains other Image Consultants and loves giving back what she has received.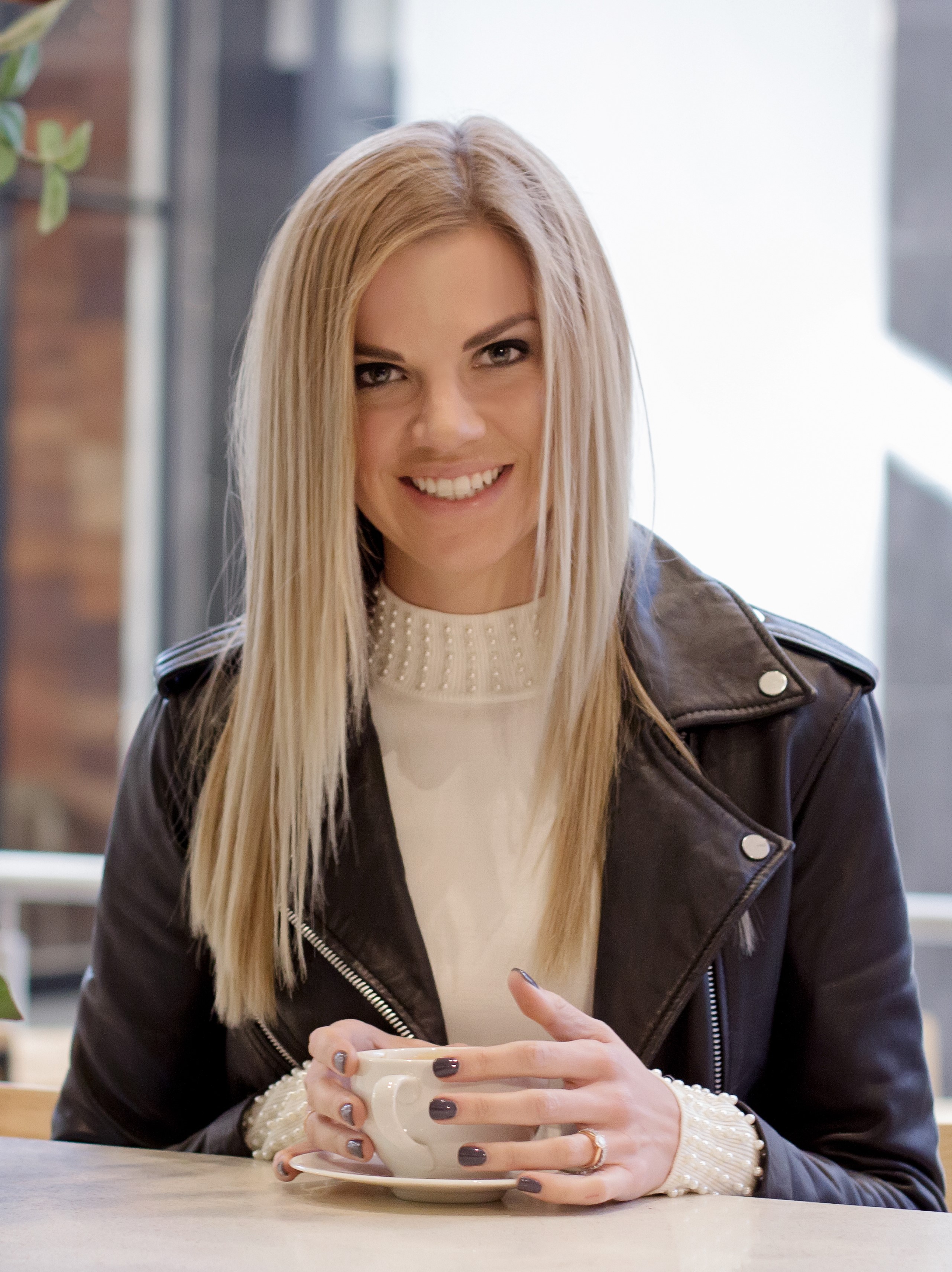 ---
READ MORE
Minnette Oliver is a qualified image consultant and trainer, that has worked within the industry for more than 9 years. Minnette studied Consumer Science at the University of the Free State during which period she formally received image consultant training internationally at a well-known accredited institution.

Image consulting and styling became her passion when she experienced first hand, that the way you decide to present yourself has a direct effect on the way you feel, and on how you are treated. She used her platform as an image consultant to teach women how to look their best.

Ant McDonald, businesswoman, speaker and journaling mentor, will take you to the 'life, faith intersection' in her course 'The UnBound Life' and show you how to find new life-adventures, how to create the interactive map you need to walk in new light every day. By connecting your faith, dreams, heart and mind through journaling, you will discover your soul opening up to deep healing and new perspectives. Ant provides the tools you need to make it happen.

Styling clients led to the start of We Wear What, a facebook, instagram and blog showcasing her daily outfits. She now works both as an image consultant and stylist, helping everyday clients look their best, as well as an instagram influencer and content creator.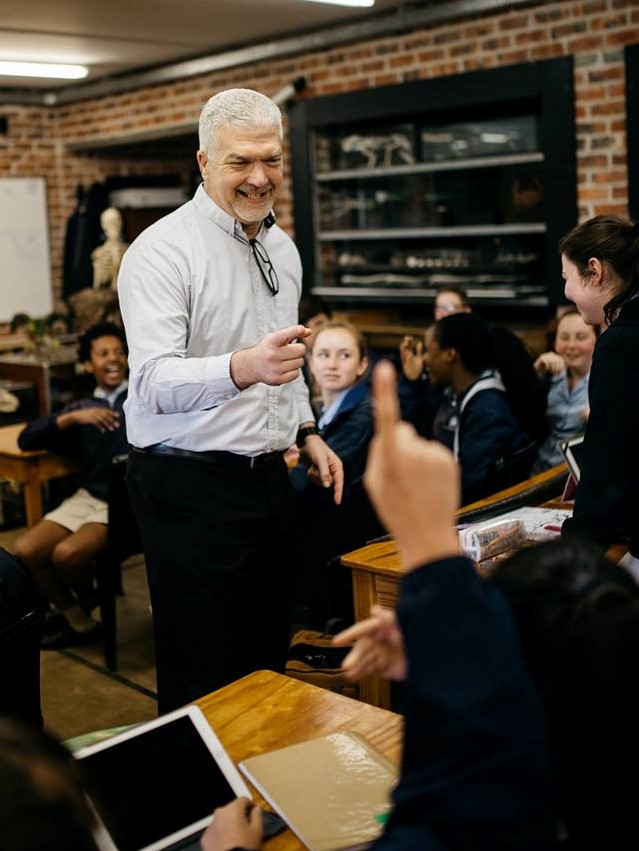 ---
READ MORE
I offer challenging talks and interactive, structured discussion sessions for clients. Topics include, but are not limited to; the interfaces between biology and society, leadership, social responsibility, social-justice organisation for corporates and schools, management and personal development.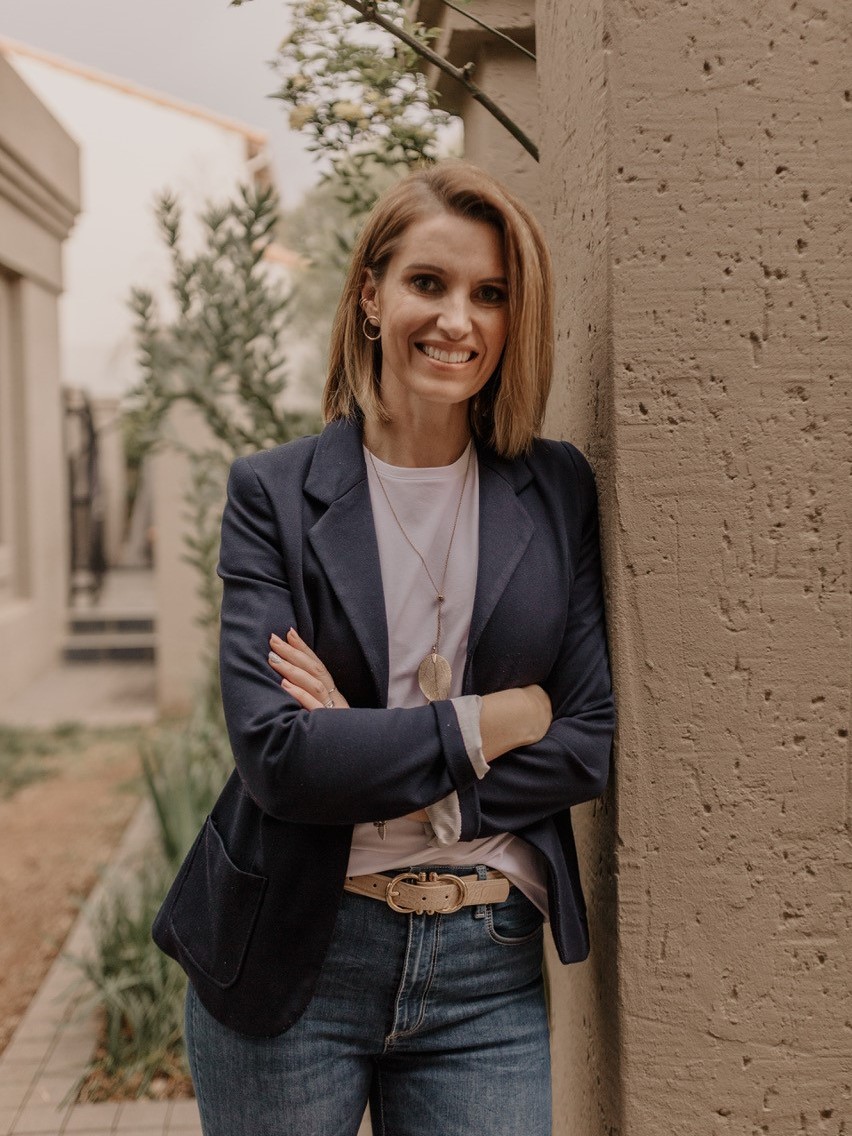 ---
READ MORE
It's been scientifically proven that talking about yourself makes you happier. Which is baffling because if that where true why are resumes so awful to write and so embarrassing to publish? But for the sake of social convention, you are welcome to take a peak at the "on paper" version of moi.. I am an earnest blogger, enthusiastic exerciser, shower singer, persistent prayer, fashion fanatic and closet artist. I am at my happiest when my kids are reading books and I am traveling to inspire women to find meaning in the mundane, the everyday, the list making and juggling and rushing and masterminding, parenting and adulting and often utter madness of everyday life and how to live and thrive in those places with greater grace, revelations and enthusiasm. I have lived in Jozi my whole life and pretty average really. One of my party tricks is that I was one of the first KTV presenters (this is a kids channel that came out back in the day when SA first got cable TV). This definitely gives my age away, and if you remember it, it gives yours away too! I went to university locally at the University of Johannesburg (Then RAU) and majored in Development Studies and Political Science. I was recruited to a graduate programme in financial services and worked as a business analyst before "retiring" and starting this happy family with the handsome husband. He likes to call it "retiring" because only a man would call going from a paying 8 hour a day job to a non paying 24 hour a day job "retiring". Staying at home with my boys was a privilege but when I got restless I started volunteering and became involved at a Non Profit called Rays of Hope, an NGO focusing on poverty alleviation in the Alexandra Township. That lead to some weird and interesting things – including me participating and winning both Mrs UN SA in 2012 and Mrs UN International in 2013. Don't worry, I was suprized too!

So now, when people ask that dreaded question "So…what do you do?", I usually say I am a "slashie" and that most of my jobs involve helping people. I write this blog (which I hope is helpful to someone other than my little sister who reads out of obligation! Oh, and my mom, thanks Mom!) and I also love speaking to groups of women (both in Afrikaans and English) about a variety of topics, such as parenting, active citizenship, living out your faith and calling and finding meaning in the mundane of life. I wrote a book called The Mommy Diaries, not because I am a parenting expert, but because we all want to raise kids with courage and character and since I have failed, over-analyzed, prayed and wrestled, struggled and stumbled so much as I mom, I thought I could help other moms. I also help my awesome baby brother Elvis Blue to do what he loves best, which is to write and record platinum selling albums and perform to crowds all over the place. He is great at this! Of course, this happens in between the school run and the dynamic home life of the handsome husband and the 2 joyful-noise boys and the many many peanut butter sandwiches and prayer that propels it forward.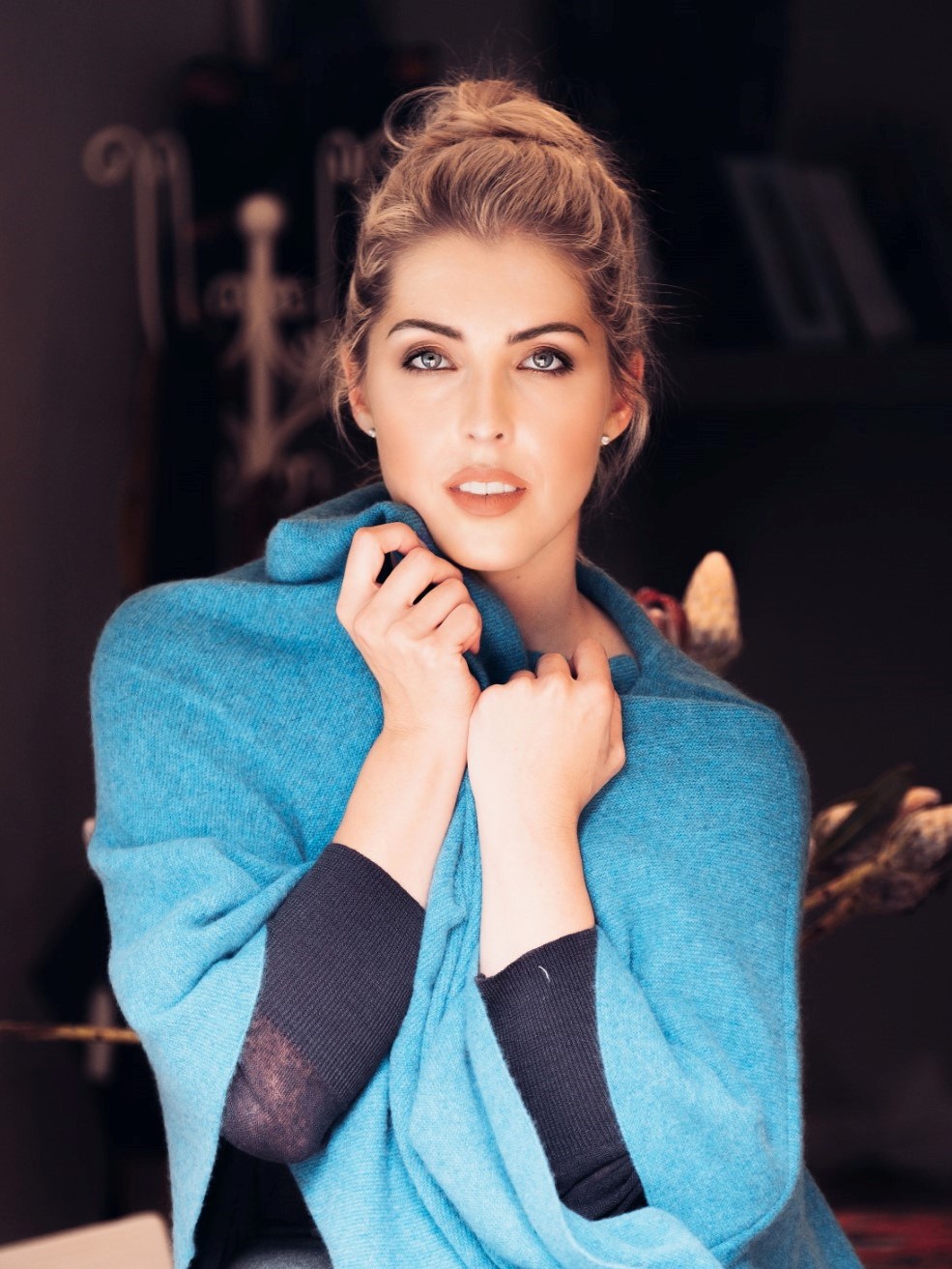 ---
READ MORE
Carissa is a local resident of the Helderberg community in Somerset West. She has an absolute passion for working with people. She loves to inspire, motivate and believes in spreading a little sunshine wherever she goes.

Prior to entering the image and style industry, Carissa studied a BA Degree in Human movement sciences at the University of the Free State. She then continued her studies in fitness at the Future Fit Academy in the UK. Carissa had a very successful career in the fitness and health industry for 10 years. Carissa qualified as an Image Consultant in 2012 with the SA Image Company and started her career in the Image industry.

Together with her best friend and business partner, they own and run Image Avenue with branches located in both Cape Town and Johannesburg since 2014. Through Image Avenue, Carissa has been able to bring about positive change and transformation for people from all walks of life and cultures. Since in the Image industry, Carissa has also qualified as a professional make-up artist in 2018 with Kohl Make Up Academy.

Highlights in her career include; assisting the former Miss SA and Miss World, Rolene Strauss with her style, colour and wardrobe analysis. She has and continues to style both cover and editorials for magazines like Finesse, Intiem, Lig, Vrouekeur and Huisgenoot with celebrities like Christi and Nico Panagio, Minki van der Westhuizen and Heinz and Alette Winckler. She assisted in styling wardrobe for the TV production "Hou op Wegsteek" on VIA and stage production, Shop Stars for Shoprite. Recently Carissa became the official stylist for Somerset Mall and also appeared on popular TV shows, such as Kyknet and VIA. Regarding the corporate industry she joined Nedbank on a national road show touring the country for 3 consecutive years. There she presented an introduction to image and professionalism to students at each of the major Universities. Other major corporate clients includes; Coca Cola, ABSA, Discovery and Premier.

What still remains closest to her heart is working with her individual clients in updating their style and increasing their confidence. She specializes in services like Wardrobe Analysis, Personal Shopping, Group sessions/ladies events and Styling Services like Magazine, TV and advertising campaigns, Corporate Workshops and Makeup artistry.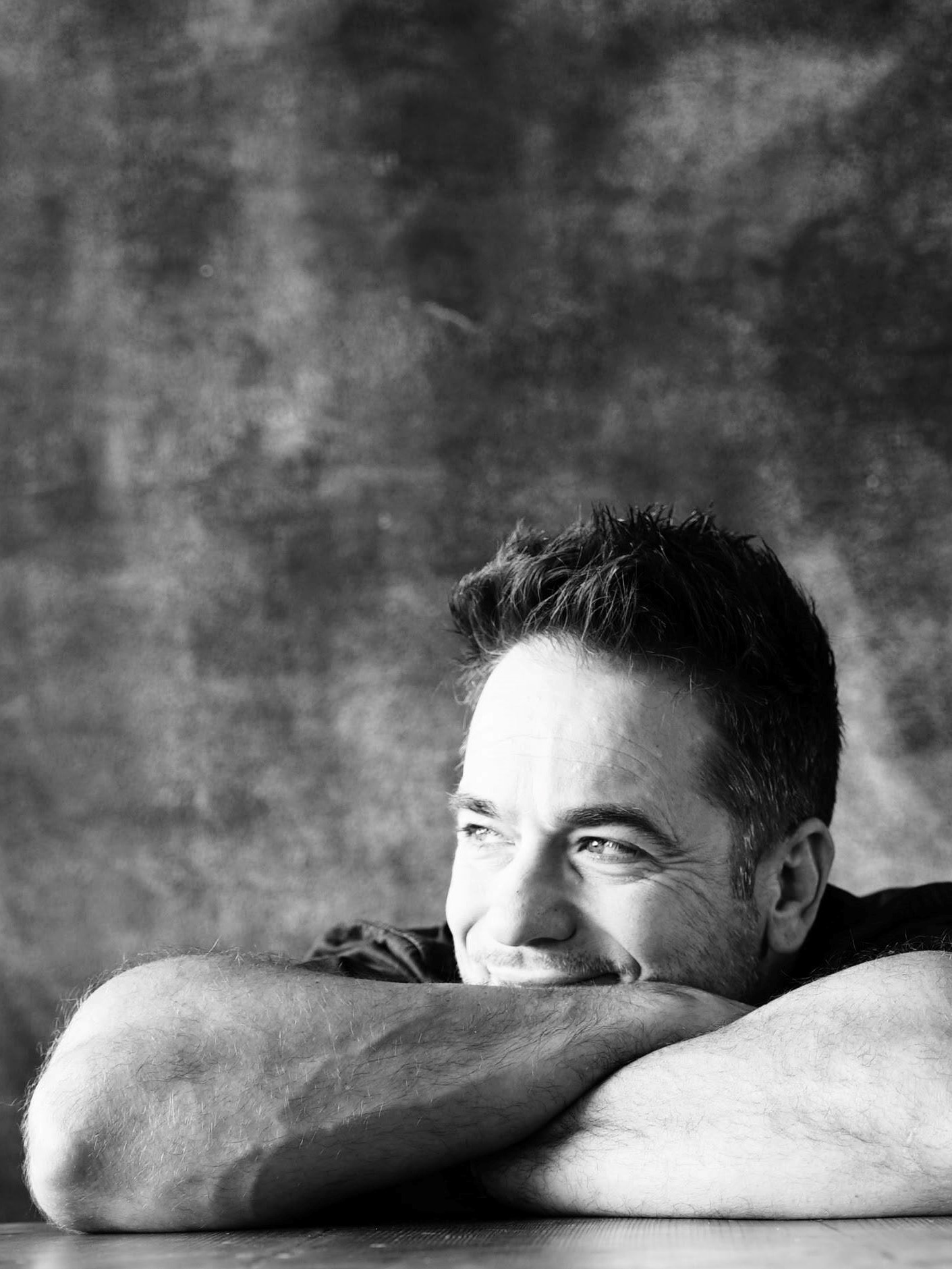 ---
Francois Rautenbach
Personalities/Self Awareness
---
Film & TV Actor| Producer | Writer | Author | Speaker
Instagram
READ MORE
Frank Rautenbach was born on May 12, 1972 in East London, South Africa as Leon Francois Rautenbach. He is an actor and producer, known for Warrior (2019), The Bang Bang Club (2010) and Faith Like Potatoes (2006). He has been married to Leigh Rautenbach since February 24, 1996.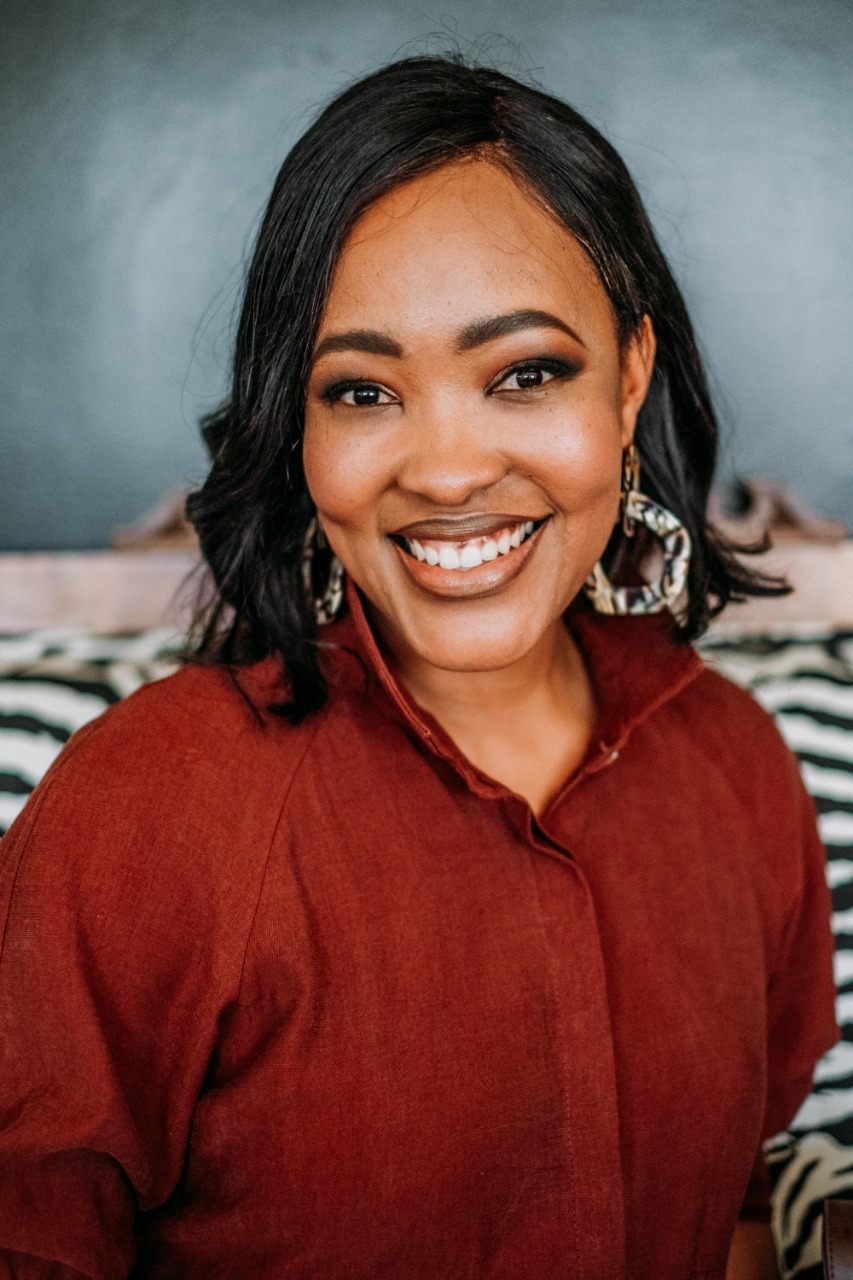 ---
READ MORE
Nande Boss is an extraordinary, well-rounded woman living her life by intention. As a sought after speaker, business woman and women's empowerment advocate she joyfully moves throughout the world passionately fulfilling her God-ordained purpose and calling in life- placing courage in the heart of every man and woman she meets. As a management consultant who helps organisations get clear on their message to the world and facilitates workshops within the corporate, and faith-based sectors, Nande focuses her training on purpose, change management, crisis communications, leadership communications, and executive presence. Her innate passion for social, cultural and community issues along with her dynamic personality have enabled her to blaze new trails and emerge as a well-respected leader. Nande's mission in empowering women has opened doors of opportunity for her to travel to other countries, including Namibia, Zimbabwe and throughout South Africa, creating a global platform to dialogue and inspire women to believe what God says about them. Her unique presence and creative flair expressed through her writing and speaking, are captivating and make her relatable to young ladies and seasoned women alike. Nande earned her Bachelor of Technology in Project Management and National Diploma in Electrical Engineering at The Cape Peninsula University of Technology, has 5 years of practicing in Change Management in the corporate space and currently looks after all communications and client experience for an award-winning independent investment advisory and wealth management company. When Nande is not at the office find her writing inspirational blogs to share with young men and women around the world. Find her training up her daughter to be the leading lady God has created her to be. Find her hosting her brand-new podcast called Make Room with Nande Boss. The podcast is available on Apple Podcasts, Spotify, Google Podcasts, and all reputable podcast platforms.